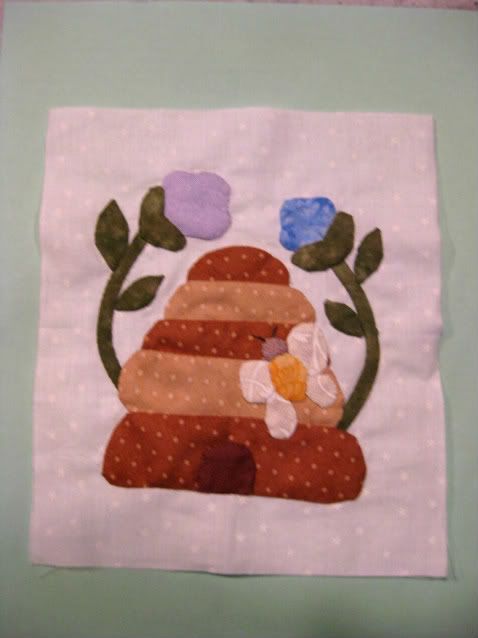 I'm still working on my applique skills. This is not lined up exactly the way I'd like, but I was watching a movie at the same time I was stitching, and clearly, splitting my attention doesn't help my skills. I'm not going to do it over though, just shake my head and chalk it up to a learning experience.
Almost done with the blocks for this quilt. The next one is really cute and is the whole reason I'm making the quilt in the first place so I can't wait to get started on it.
What have you been up to this week? Have you visited the Pets on Quilts Show? Voting for the viewers choice begins on Saturday, and I would be thrilled if you would consider voting for my cuties in
Monday's post.
Link up with your wonderful finishes of any type, and let us ooh and ahh!