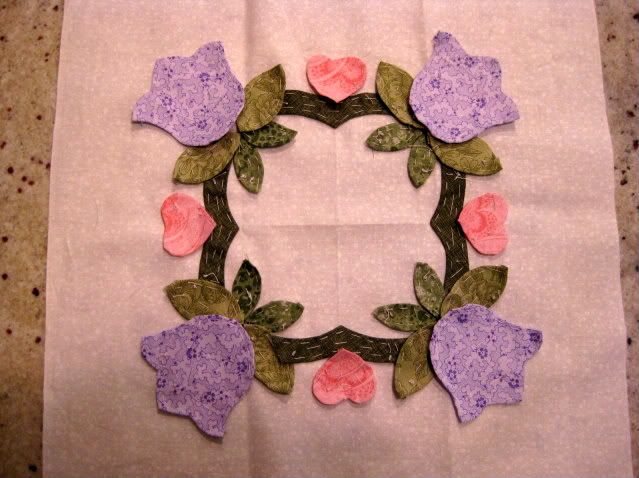 Here is a block I'm working on this week all basted and ready to applique. It takes almost as long to prep applique as it does to sit and do the final stitching. This is the centerpiece of a sampler I've been working on off and on.
Hoping to sit outside and work on this now that the weather is somewhat warm. We've had a cold summer here in California!
Needlework Tuesday is hosted by
Books and Quilts
.