Tuesdays are a good day to review works in progress around here. As usual, I have several things cluttering up the house on hand to work on.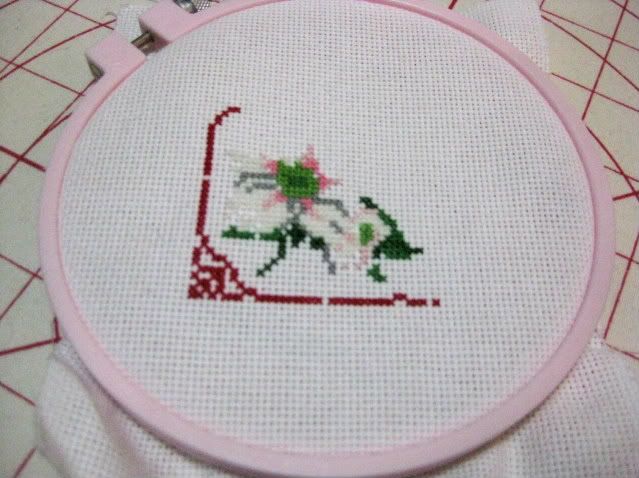 It's time to think about ornaments for Christmas. This is the current work in progress. It's from one of my British cross-stitch magazines from a while back. It's called Christmas rose - a plant that I've now learned isn't really a rose at all, and seldom blooms on Christmas. Christmas rose is just much more romantic sounding than "Easter Hellebore" I guess.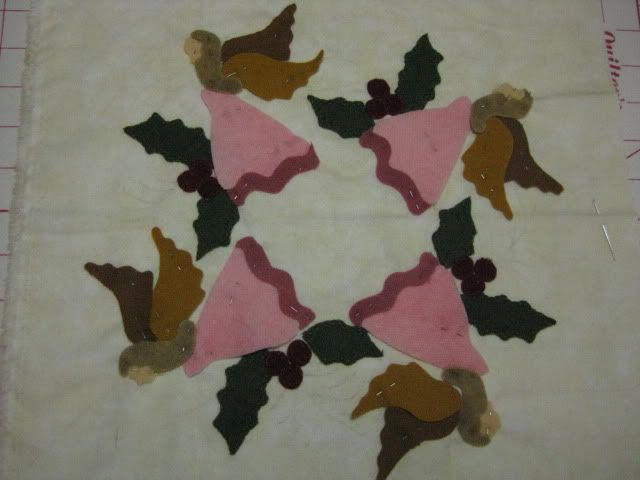 This is the next block in my "Baltimore Christmas" sampler. The pieces are all wool on a flannel background. This quilt will be heavy when it's done! These are only the next layer of pieces; there are still arms holding up trumpets and legs and shoes to add, then a lot of embroidery to fill in. This project is epic. I love working with this soft soft wool though.
Join Heather over at
Books and Quilts
for Needlework Tuesday.