I'm a semi-techy person. I was an early adopter of a palm pilot and have used palm smartphones for years. So when I heard HP might be discontinuing their line of palm tablets, I jumped on the chance to get them at firesale prices. We're a tablet family now.

I've figured out how to do a lot of things with mine - keep up with blogs with the RSS reader, type documents on the go with google docs, play a few cute games. It's a great tool to access my ever-changing calendar and I love that I can pull up my favorite recipes and prop it in my kitchen in much less space than a cookbook.

But my kids have officially left me behind on the technology learning curve now.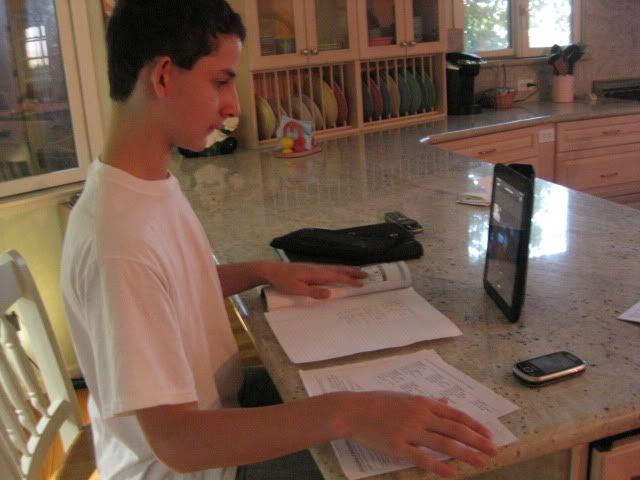 Here is Jungle Boy, doing a homework project with a friend via Skype. They were working on a poster together and were talking and showing each other what they were doing. I am in awe.
Are you thinking about getting a tablet? Amazon is making a big announcement about their new line of Kindles and tablets today.
Wordful Wednesday is hosted by Angie at Seven Clown Circus.