If you read my last post you got a sneak peak at this project. I whipped this one up when I realized I didn't have any appropriate cover for my buffet. I found this incredibly cute fabric in my stash that I picked up years ago.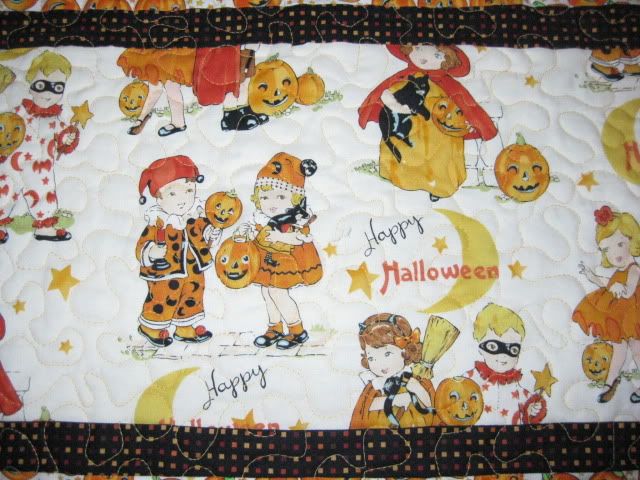 Isn't that cute? The great thing about making your own table runner is that you can decide exactly how big it should be. I decided that this one should just fit on top and not hang over. I'm pleased with how it turned out.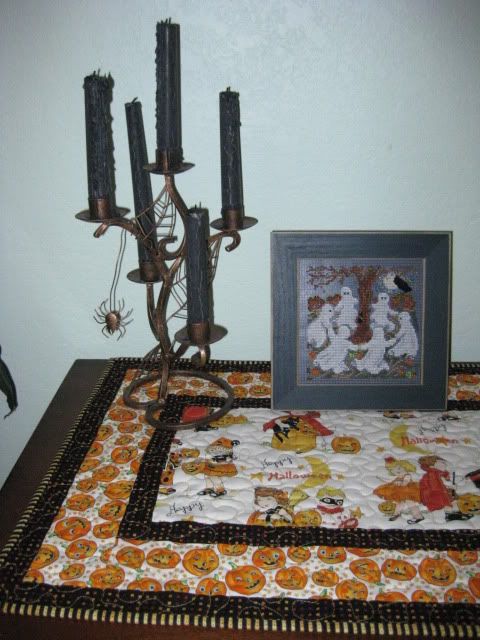 As you can see, Halloween doesn't really get too scary around here. A few melty candles and the ghost picture I stitched up last year...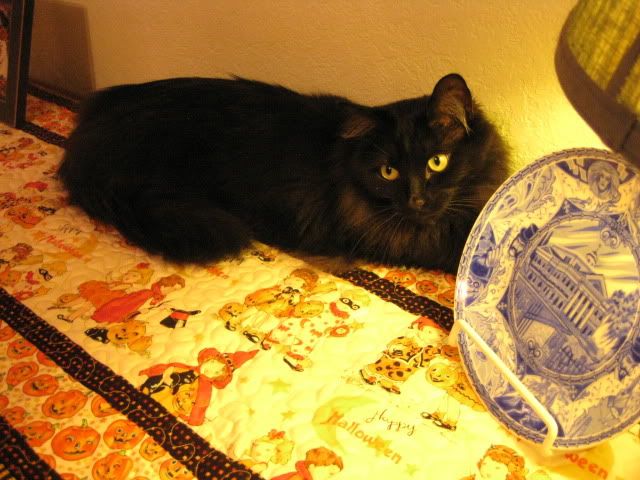 ...and a very bad black cat.
What have you been up to this week? Link up and let us cheer you on. Thanks for joining in and have a great weekend.