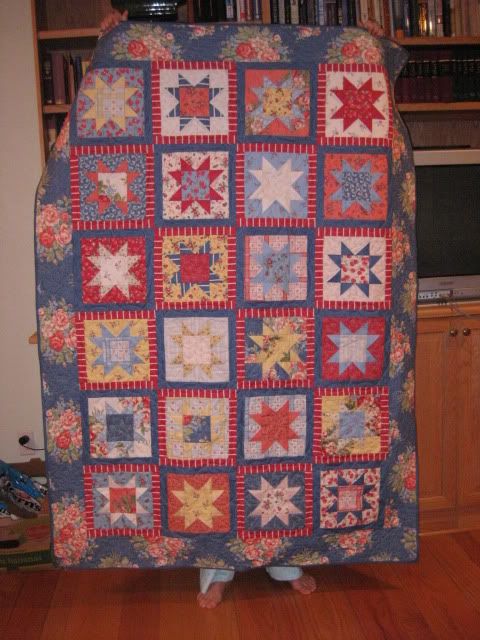 I got the final stitches into this quilt at last - in time to pack it away for next summer's decor. How did Fall sneak up on me so fast? Oh well, this one will be nice to pull out with my other red white and blue quilts next summer.
I wonder if it's too late to get working on a Christmas quilt? Knowing me, it probably is...
Link up and let us see what you've accomplished this week. Thanks for stopping by, and have a great weekend.