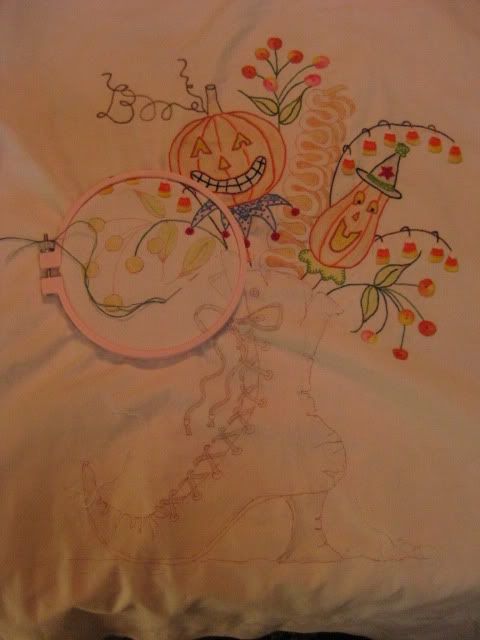 I've got a Halloween project under my needle these days. This is a pattern by
Crabapple Hill
called "Which Witch's Boot?" It's not easy to see in the picture, but this is what I needed the box of 64 crayons for. The boot and candy and jack-o-lanterns are all colored in before stitching.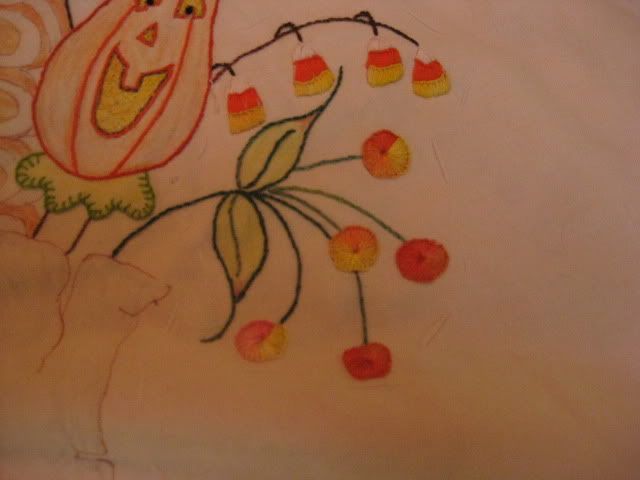 I'm using Cosmo floss, which is the new stuff everyone seems to be talking about all over the internet. It's very silky and the variegated colors are really pretty. I could make these buttonhole stitch flowers all day.
I don't know if this will be done by Halloween - there are a lot of pieced borders to make - but it is fun to stitch something seasonal during the actual season. It will be fun to display next year.
Needlework Tuesday is hosted by Heather at
Books and Quilts