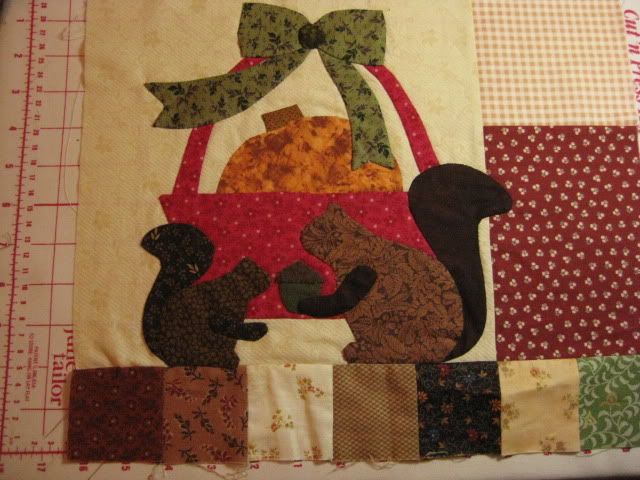 I've worked on several things this week, but the only one that I can call "finished" is this block for my Henrietta Whiskers quilt. This free pattern is available from
Bunny Hill Designs
. Wasabi Girl came up with a whole backstory for this block; the big squirrel is giving the small squirrel the acorn, but the small squirrel has a whole pumpkin to give back as a gift. Not sure if that's the intent of the block or not, but it's cute.
My local quilt shop is offering this as a block of the month. I bring in the completed block the following month and they give me the fabrics for the next block for free. I only paid $5 for the first block. This might be one of the most economical quilts I've ever made! Makes it even more fun.
What have you been up to this week? Link up and thanks for playing along!