Wasabi Girl and I were sorting through some of our old piano music last weekend, including stacks of student workbooks and theory sheets. Look what I found carefully folded between the pages of one: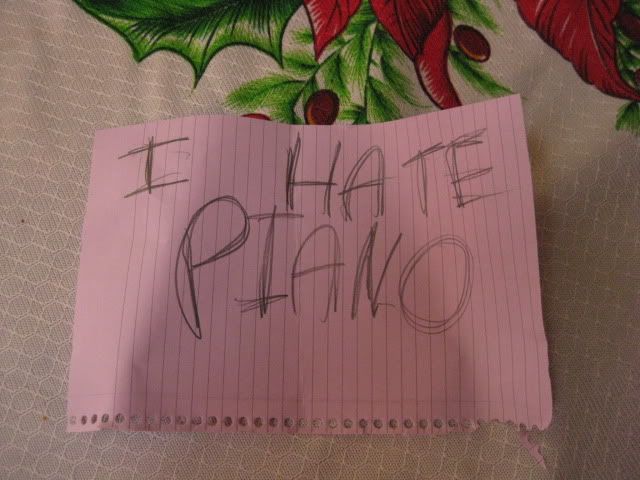 I had to smile. The one who wrote this? Spends a lot of time writing music now. Times change.
I'll stick to my guns and my opinion that every young person needs a basic knowledge of music. It's just another form of literacy and they'll use it their whole life. As parents we need to guide them through those less-than-enthusiastic periods.
Way Back When-esday is hosted by Cheryl at
Twinfatuation
.