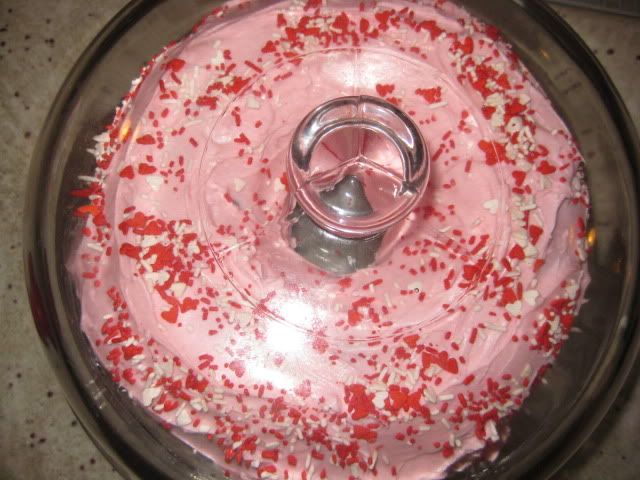 Look at this beautiful cake that I baked and Wasabi Girl decorated. She took the picture in the cake stand. Yummy yummy.
Now it's Monday and everyone has gone to school and work and look what I found: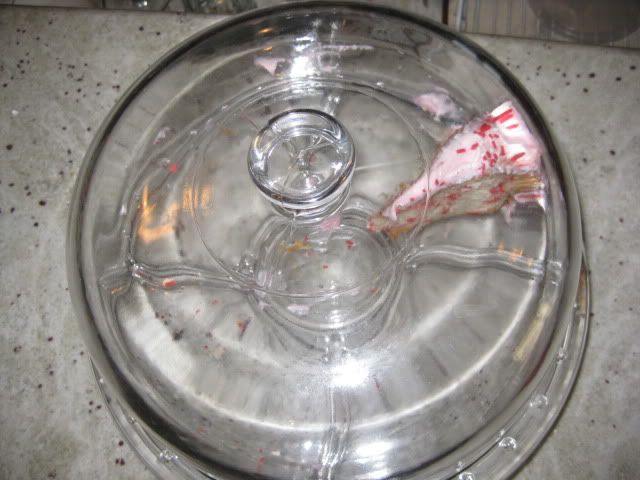 What to do, what to do? I really should wash that cake keeper, don't you think?
Anticipating a sweet coffee break makes my Monday. To see more Monday makers, visit Cheryl at
Twinfatuation
.