I am going to stop my Finished for Friday posts for now. I finished up so many of my unfinished projects that I don't have new things to show with great regularity. So what does a crafter do when they start to get caught up? They take on new, bigger projects. In this case, it's enormous. Epic even. Behold my new beginning: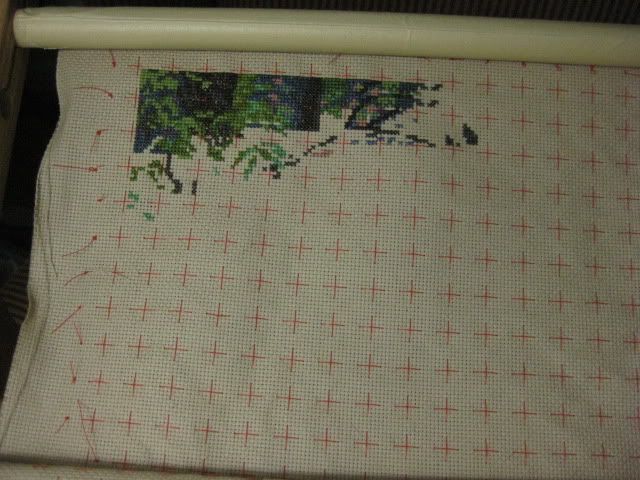 This is a massive cross stitch project. I spent 3 days just putting in the grid. Each of those boxes is 100 stitches. There are 638 boxes total.
I've completed 10. Go me! That's 1.5% of the way there.
I hope all of your projects are proceeding nicely. Have a great weekend. And if you're going to do a project - do it BIG!