I love Christmas as much as the next person. Maybe more. But the time comes when even I have to say enough is enough.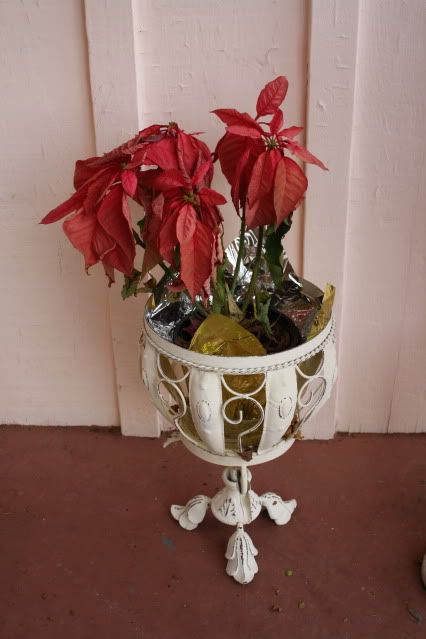 I confess - I stopped watering it. It was a big beautiful showstopper on the porch but a recent windstorm broke half of it off and I'm neglecting it now. Sorry poinsettia, your time has come. It's always awkward to have one of you around in the Spring. Now you're going to the plant graveyard out by my potting bench. Rest in peace.
Do you ever just let something go? On purpose? How long do your poinsettias last?