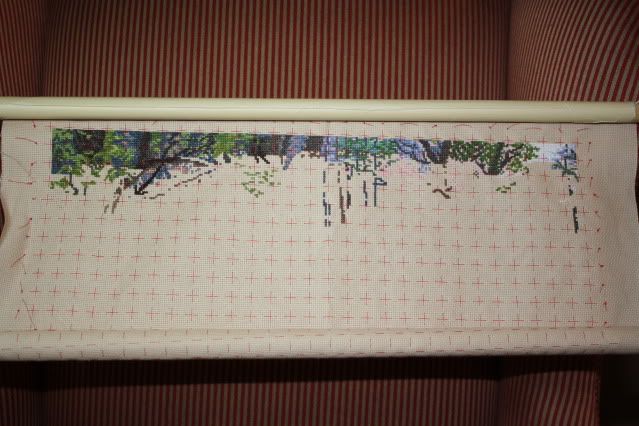 I've been working fairly steadily on this. My goal for January was to complete 31 of the boxes (100 stitches in each). I completed 35. At this rate this should take me about 20 months. Wow. Trying not to think of it that way. I'm still working on my other projects as well.
Way up in the right you can see the magical sparkly bits. A tiny castle in the distance is going to go up in that space. Working with the sparkly blending filament is not my favorite thing, but the results are pretty.
Miles to go. Place your bets on when I'll get this one done.