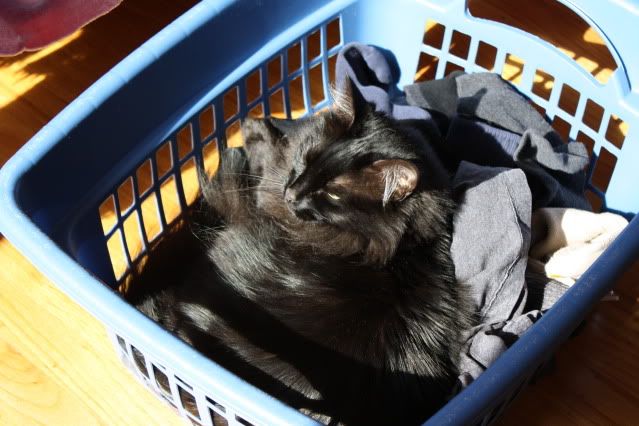 He sorts himself in with the dark laundry. Clearly the cat hair on the clean duds is the fault of whoever left the laundry basket in a sunbeam.
That would be the same person who washed a white sock with the darks and didn't turn everything right side out before washing. Then didn't fold and put away the laundry when it was done. I'm not naming names, but the word "husband" isn't a name, is it?
Anyway, Dumbledore is happy.
Wordful Wednesday is hosted by Angie at Seven Clown Circus.