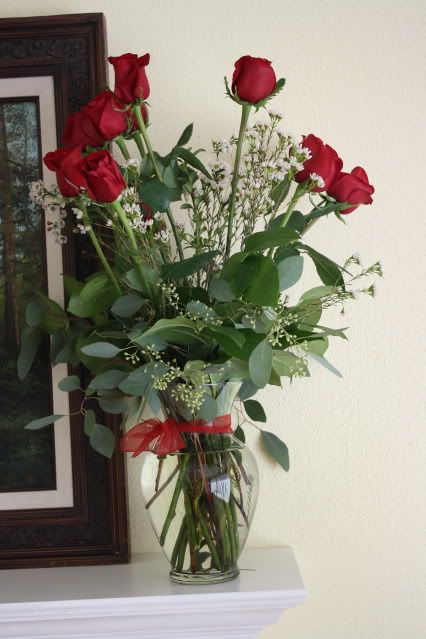 Valentines Day. A day to celebrate love or just a big commercial holiday? In a house with three teenagers we had every facet of this holiday represented.
There was the kid who made a batch of cookies for friends who were having a lunch party to commiserate S.A.D. - Singles Appreciation Day.
The kid who said Valentine's Day is a bunch of baloney and defiantly said it wasn't worth their time or notice.
The kid who shyly asked for a ride to the florist to buy one perfect bloom to give to someone special.
There was more about the day than anyone chose to tell their parents. I was dying to pry into their secrets but I think at this tender age it's best to let them sort out their feelings and tell me when they're ready. They've each had brief "relationships" with the opposite sex which involved study dates at the library and little else.
I said a prayer for each of them as I saw them off to school. Hearts are so fragile at this age. I thought about how soon the whole dating scene will be so serious for all of them.
I decided to take action. I have only a few years left with kids in the house. If all other valentines had the potential to disappoint, at least, if they would let me, mom would be their valentine.
So when they got home from school, each one found a card and a heart-shaped box of candy from mom. I made a big cake with lots of sprinkles on the frosting. Hokey and cliche, I hoped it would remind each of them that they are loved.
The payoff in smiles and gratitude made the effort worth it.
And that kid who went to the S.A.D. party? Came home with a blush and a beautiful red bloom that someone had given them. I hope I hear the story behind that soon.