Wasabi Girl was competing in an invitational gymnastics meet this Sunday. She got her best-ever score on beam (9.3) and ended up winning first place all around. Her smile and chest full of medals says it all.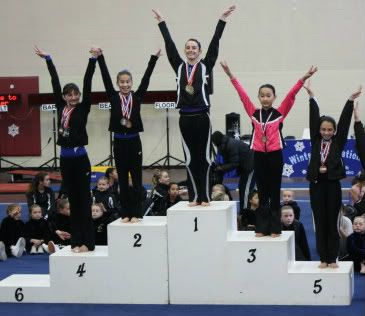 I brought some yarn along to the meet and had plenty of time to whip up some coasters I found on Pinterest. I thought these would be cute to have around for Valentine's Day. I made 3 at the meet, and 3 more at home, so I have 6 cute coasters now.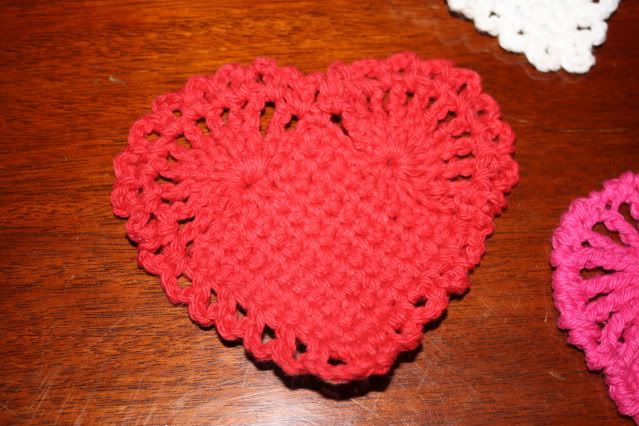 You can find the free pattern over at
Ravelry
(free site registration required).
Pretty good day despite missing the big game. How was your weekend?