Today I have two finished tops up on my design wall. Three months late, the Christmas themed flannel cookie quilt is all put together: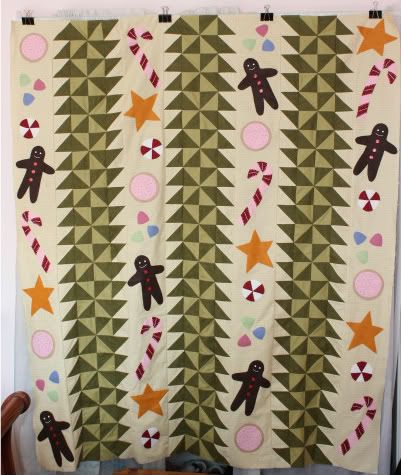 It's huge and thick and will be really cozy next Christmas. I have the backing so this one is ready to be basted by my team of basting elves this week. (What am I going to do when the kids move out?!?)
The next one is the "Henrietta Whiskers" block of the month by Bunny Hill Designs.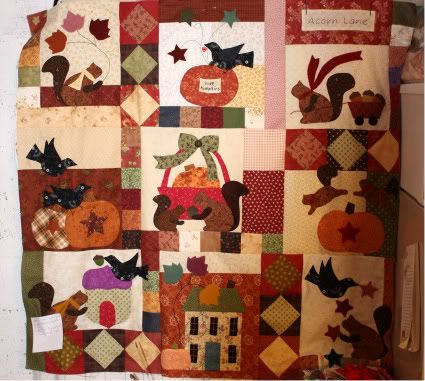 There are still two more long skinny blocks top and bottom, which will have more crows and more wool stars all over. Then two borders. This is my $5 quilt. The local quilt shop sold the first block instructions and fabric for $5. If we brought it in finished the next month, we got the next block free. I added and substituted a lot of my own fabrics from my stash, but I'll always think of it as my $5 quilt.
Please excuse the note pinned on the lower left. I still have notes on some embroidery to add and buttons to add when it's finished. Forgot to take the note off for the picture.
Design Wall Monday is hosted by Judy Laquidara at
Patchwork Times
.