I finished my applique project that I started at my quilt retreat.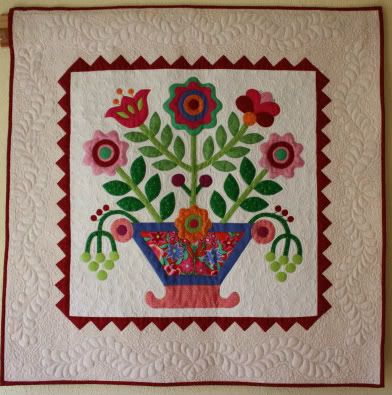 The original pattern had very traditional reds and greens like a Baltimore Album quilt. But then I found a scrap of focus fabric in my stash for the pot and the whole bright color scheme followed.
I learned a lot about machine applique! I spent many hours carefully stitching each piece. There is even some reverse-applique. I'm so happy with how it turned out.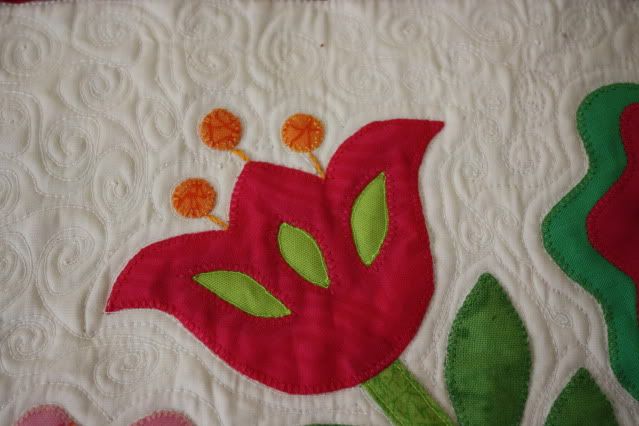 Some of the circles, like these red ones below, were
really
tiny.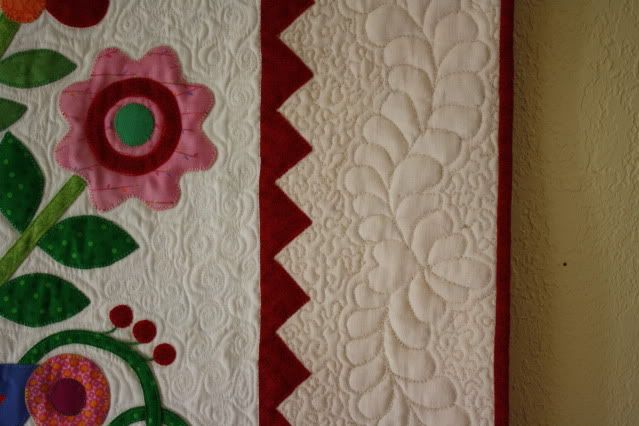 I also learned how to quilt feathers. I've never been brave enough to try them before. Don't look too closely, they're a little wonky, but I love the overall effect.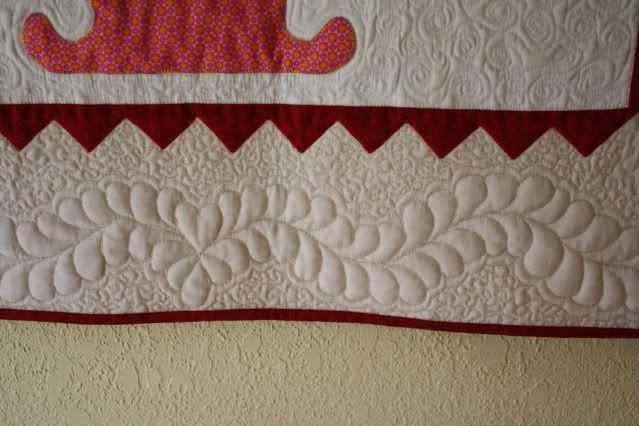 I'm linking up to
Design Wall Monday
and also
Makes My Monday
.