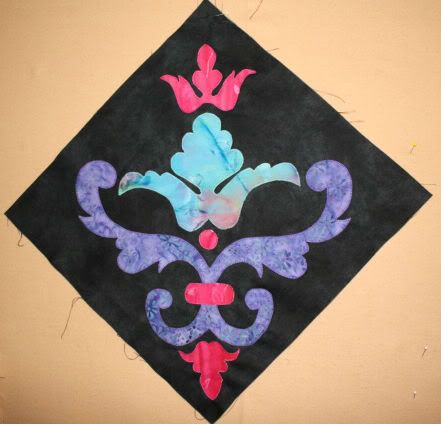 I picked up a beautiful book of William Morris applique patterns. Since I have a lot of batik fabrics I thought I'd try some of the blocks using batiks against a black background.
The shapes are pretty fussy to cut out and I'm glad I'm trying this one by machine, and not by hand. It would be very slow-going for me with all those curves and points.
Here is a close-up.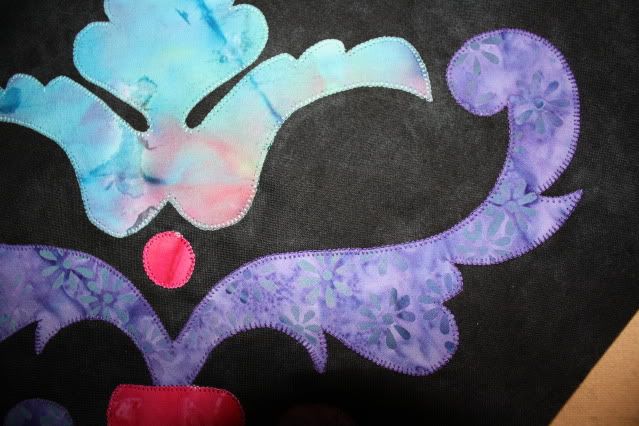 The stitching goes very very slowly, but I like the effect.
Design wall Monday is hosted by Judy Laquidara at
Patchwork Times
.