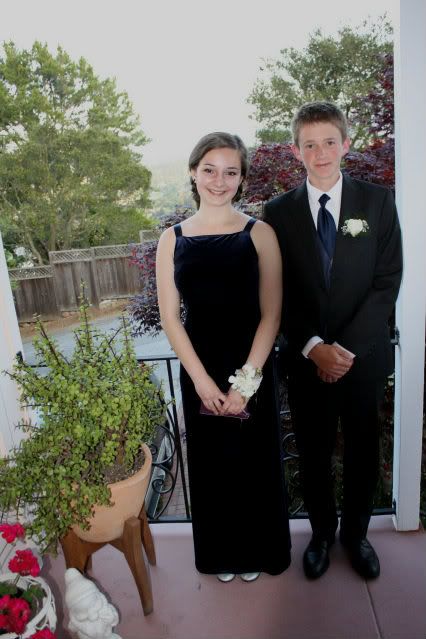 Here's my beautiful Drama Girl ready for her big night out. She's still only a 10th grader, but she was asked by this nice 11th grade boy from her Improv team. I think they're adorable.
I'm still in a state of denial that I have a daughter old enough to be going to the prom, but I'm so proud of the lovely young woman she is becoming. I overheard her ordering the boutonniere on the phone and I was so impressed with her self-assurance and independence.
The whole world is shifting, as my husband and I move ever more slightly into the background of her life. I guess it's a good thing this all happens so gradually. Her growing up is certainly hard on me.