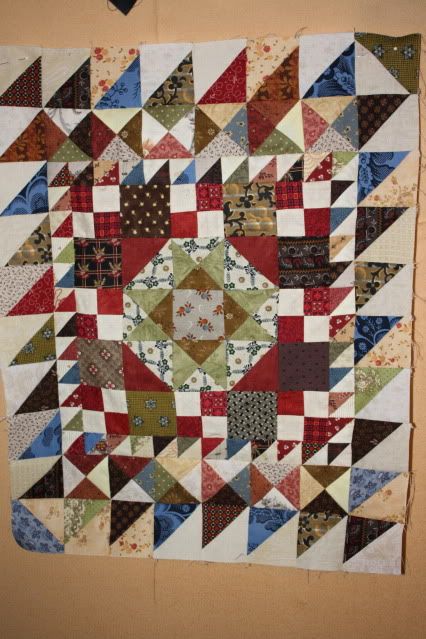 I finished piecing my doll quilt. This has been a fun way to use up scraps, and I think I've done enough tiny triangles to satisfy me for a while.
I know to be a purist I should hand quilt it, but I have so many projects I want to move forward right now I just don't know if I want to spend the time on it. There are a LOT of intersections and layers to work through on this. Maybe I'll just do a very minimal amount of quilting and call it a day so I can move on.
The stars on my design wall are joined into rows. I need to join up the rows and start on the border triangles, which are all cut out and ready to go. I'm optimistic that I might get this one done by the 4th of July - but June is zipping by so fast!
A lot of things going on at my house. As always, a little stitching helps me preserve my sanity.
Design Wall Monday is hosted by Judy at
Patchwork Times
.