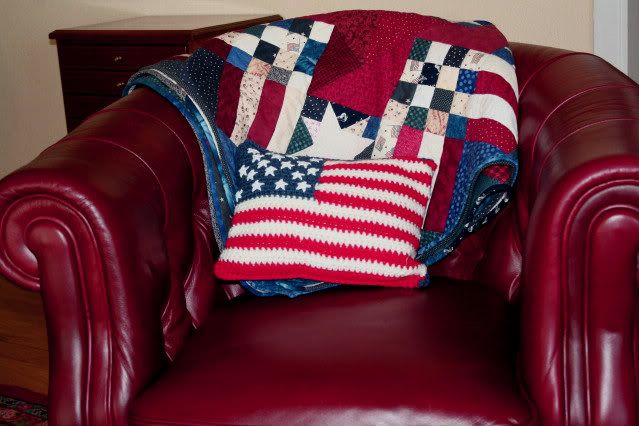 I finished up my little flag pillow. It fits right in on my red club chair with my patriotic quilt. If you would like to make this quick little project, you can find the free pattern at
ASE Keepin Creative
. I found this pattern via Pinterest. I've actually got quite a few ideas and inspirations on my Patriotic board.
Yesterday was the annual cat roundup. Here they are, mad at me and crying nonstop as I get ready to take them to the vet. Okay, I know you can only see the boxes, but this represents quite a feat of cat-wrangling: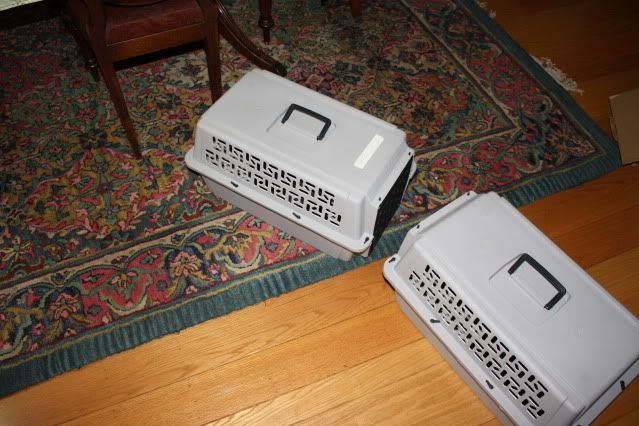 According to the vet, *Somebody* needs to go on a bit of a kitty diet. I'm sure that will be easy and fun! (not!)
Have you ever had to put a pet on a diet? I'm open to suggestions.