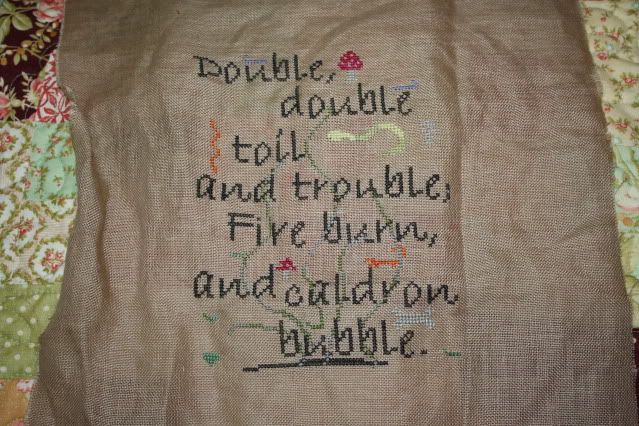 My wonderful husband gave me a gift certificate to a needlework shop for my birthday. Of course I had to go spend it right away! I picked up a cute Halloween pattern and materials and thought I'd put it away until closer to Halloween.
Apparently I have about zero self-control when it comes to starting new projects. I was only going to put a few stitches in but it took off. You can't tell at the moment, but there are lots of bugs and snakes that will be whirling in the smoke. I've just started the caldron itself.
Raise your hand if you thought it was spelled "cauldron." I did too. So did the lady in the shop. Apparently either way is correct. Maybe this is Shakespeare's original spelling.
Needlework Tuesday is hosted by Heather at
Books and Quilts
. And for once I'm remembering to include her cute graphic for the occasion.