Vacation is over. Most of the family is home again, and the laundry room is a busy place.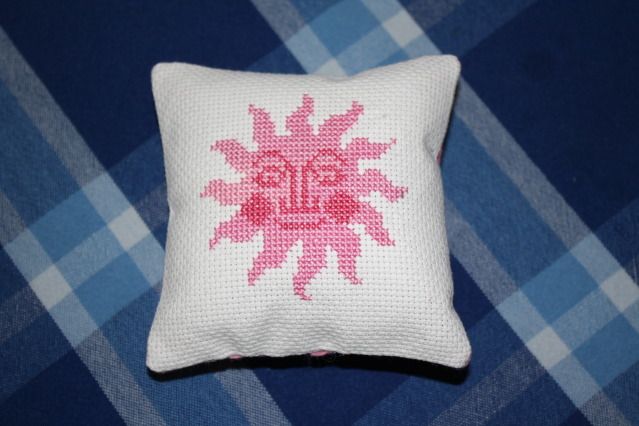 The word for the day is "catch up." Okay, two words. Not just on laundry but emails, paper mail, weeds in the garden, and back-to-school shopping.
Of course none of that looks as fun to do as putting my feet up and doing some stitching. My projects will just have to wait a bit. The sunburst above was a free pattern from
Tiny Modernist
.
I'm also way behind visiting blog friends. Do you ever get the urge to hit that "mark all as read" button on your reader? Seems like a great way to cheat and catch up without actually catching up.
Off to fold laundry. What are you up to today?