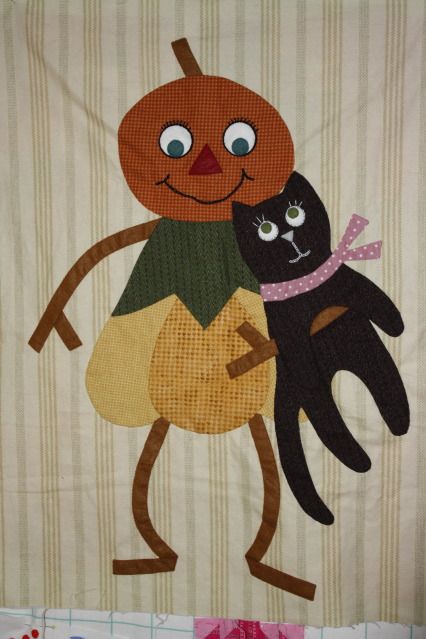 Fall is here. I've already had a pumpkin latte and stocked up on pumpkin spice coffee for my coffee maker at home.
Here is the centerpiece of a small quilt I'm working on right now. The title of the pattern is "Blossom" and I'm not sure if it's referring to the pumpkin head or her cat.
Lots of leaves to make to go around the border.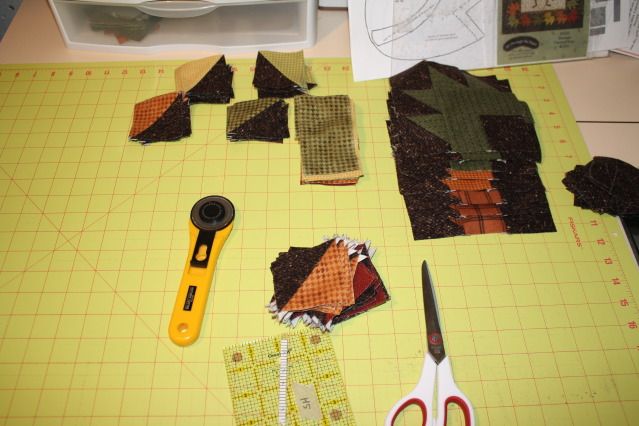 I'm enjoying the simple process when I can squeeze in the time to work. Hope to get this one finished up soon.
Blossom will go up with the rest of the Halloween decorations. So the real question for me is, when can I start decorating? I do think there is such a thing as too much Halloween. As opposed to Christmas - there's never too much Christmas.
Soon. All the Halloween quilts are coming out soon...