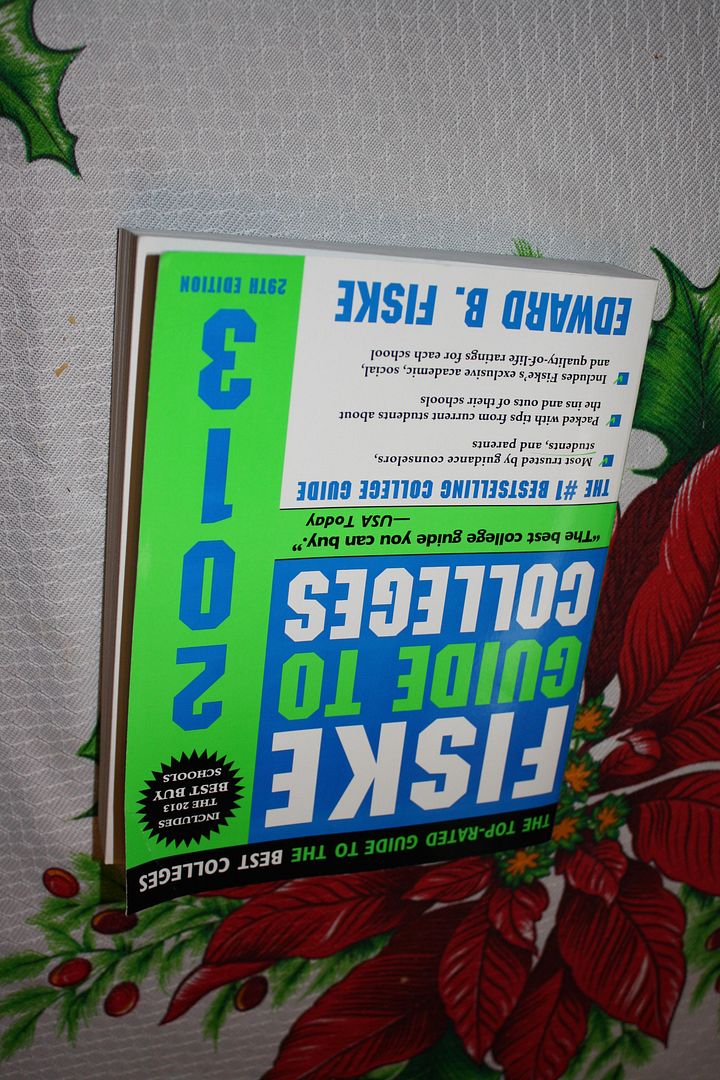 I gave a little gift to Drama Girl yesterday. Actually, more of a big, fat, heavy gift. One year from now she will be up against the December 1 deadline for many college applications. She doesn't have any idea where she wants to apply or what schools have to offer, so I got this to get her started.
I swear I remember signing her up for kindergarten like it was yesterday. I even remember where I parked the car when I went to pick up the forms. I was so excited. I really can't believe how fast it has all gone by.
She still has SATs to take, and AP tests and many other things to get through. Then we'll try to visit what colleges we can to help her see firsthand what they're like.
I'm nervous for her. It's such a big decision. She has so many interests now but as a parent, I know how much ideas can change at this age.
This morning after the kids left for school I found the book lying open in the family room - at the pages about Harvard.
Dream big Drama Girl!