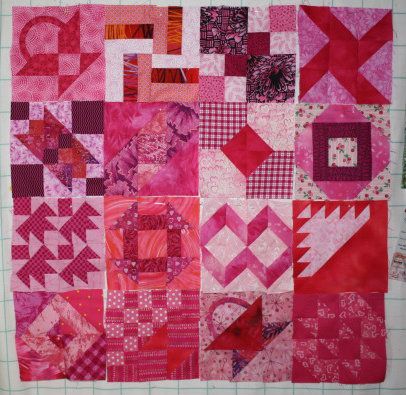 My Farmer's Wife Quilt is moving right along. I have 16 blocks finished now and I've barely made a dent in my stash of hot pink fabrics.
I've spent a lot of time this week cleaning out my quilting corner in the garage. It's been quite a trip down memory lane. I used to make extra blocks for every quilt I made. I could make a whole quilt just from the piles of orphan blocks I found. I wonder when I got out of that habit? It's a little sad to see how bright some of those fabrics really are, when the quilts that have been used and loved are getting so faded over time. That's how it's meant to be I suppose.
Everyone in the house is taking turns getting sick. Is there anything more annoying than a summer cold? So far I've been lucky. We'll see how long that lasts.