I had a wonderful time at my machine quilting class at Asilomar.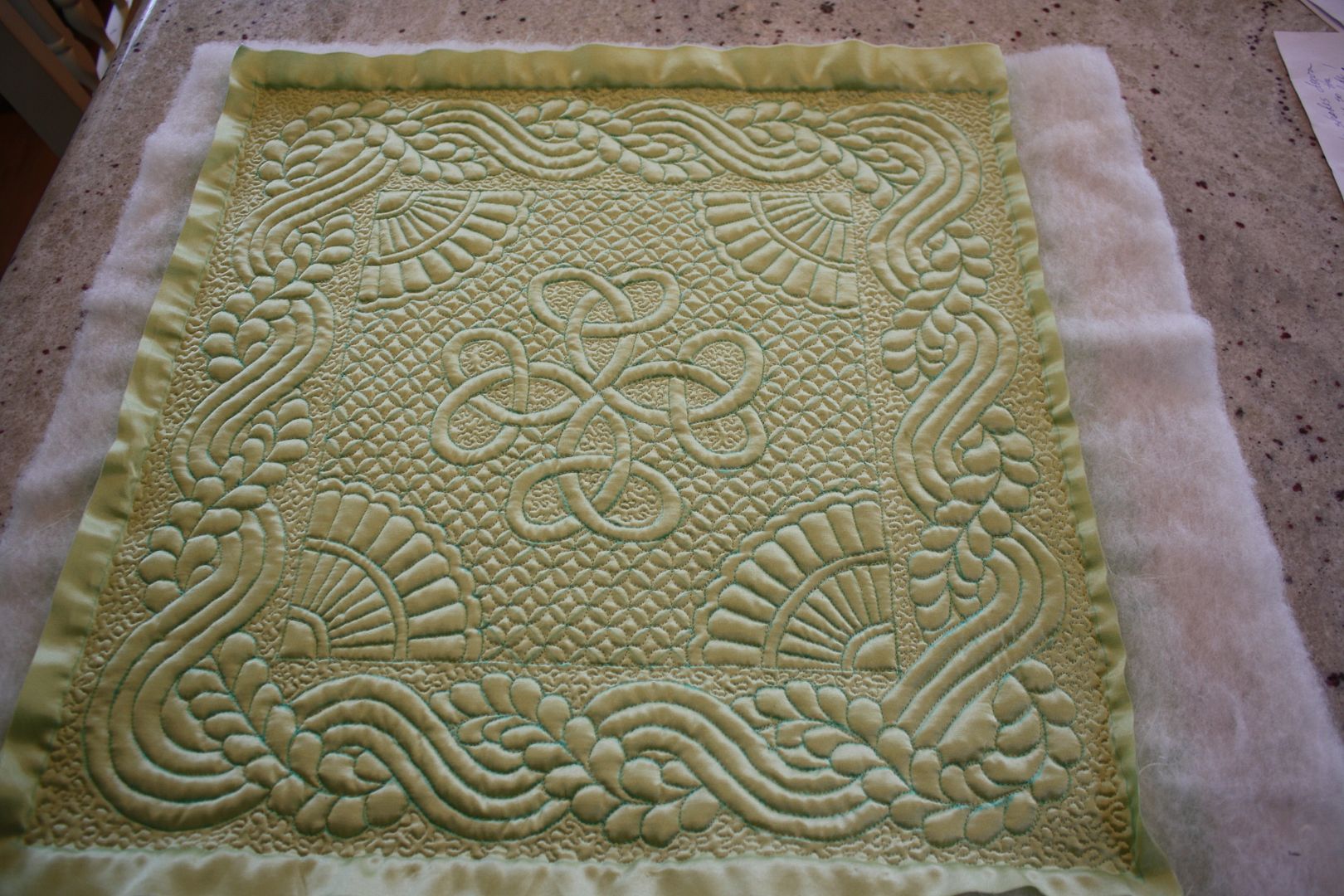 This is the first mini-quilt I worked on. I need to get the binding on and then I can wash out all the marks. It's about 18 inches on each side. Not very big but a lot of work. I used "Radiance" fabric which is about half silk/half cotton. Slippery to work with but the finished piece is pretty. I also used silk thread for the first time. Took a while to adjust the tension on my machine just right but now I feel like I know how to do it. Sort of a mixed blessing because silk thread is really expensive. But if you're going to make something heirloom-quality, better to use the good stuff.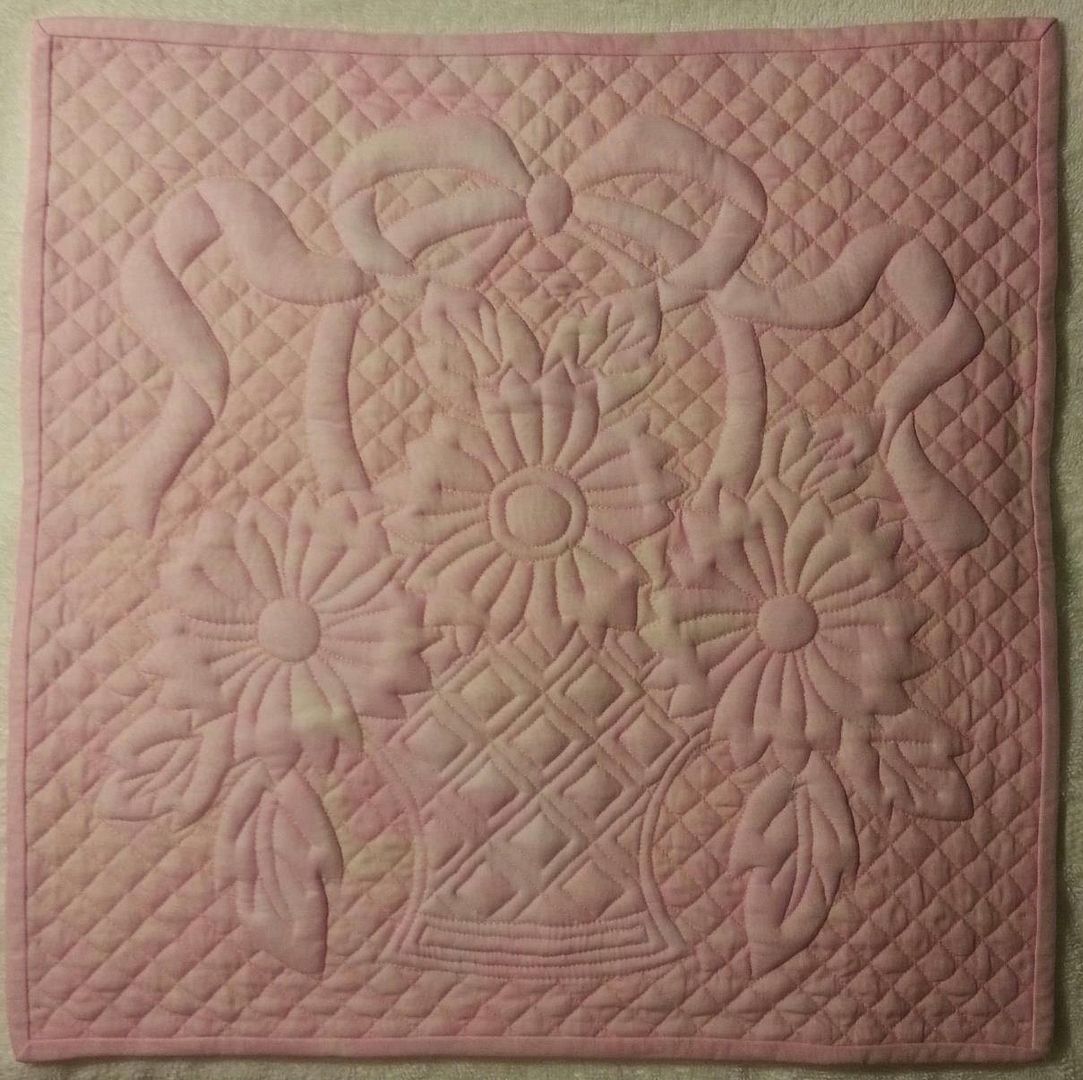 This mini quilt I did manage to finish and bind and rinse. It's my first trapunto piece, and now I'm hooked on using this technique. I never looked much at whole cloth quilts before but this class really gave me an appreciation for them.
This is also a change for me because I really love quilts that have a riot of color going on. Now I'm going to keep my eyes open for fabric that's pale and demure to show off the stitching. My shopping options just expanded.
Of course, even though my goal was to come home without another unfinished quilt to work on, I just couldn't resist starting another much bigger trapunto quilt. I had a big piece of this soft pink fabric so I just dove right in. Yet another project to divide my attention.
I met many wonderful women there. I even met a blogger I've visited online before! Go visit Tami at
Lemon Tree Tales
. She's wonderful.