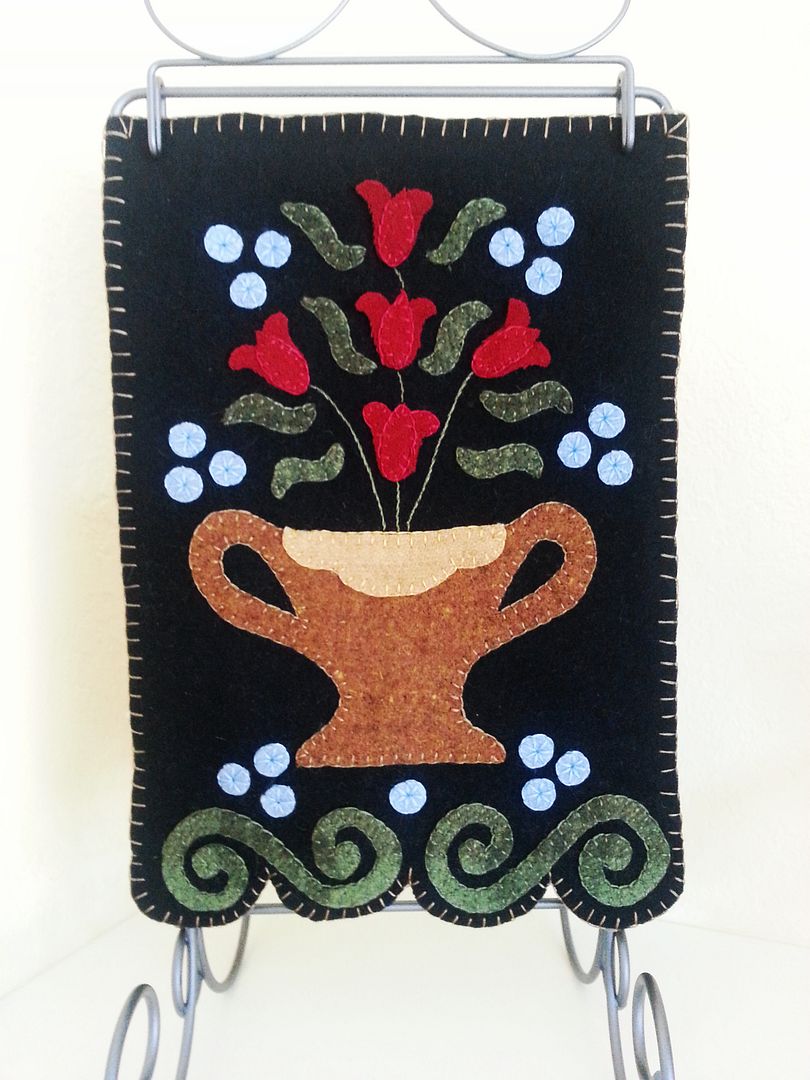 It's been a while since I posted a finish for Friday. Here is the next in my series of wool banners I've been making this year. I love working with wool. You can find these patterns at
Primitive Gatherings
.
The kids are finishing up finals at school, and everyone will be home starting next week. My responsibilities with school are winding down so I'm looking forward to a summer of less driving and more stitching.
We've got gardeners in the yard today cleaning up. I just can't keep up with the yard very well since my hip surgery. Unfortunately gardening requires more stooping than I can handle. Also, I'm watching them do in minutes what would take me hours. I guess sometimes it is worth paying the money. Next I need to get some tree trimmers out here to thin out the unruly oaks.
I read an interesting book last weekend while we were traveling.
The House at Tyneford
, by Natasha Solomons. Definitely reminiscent of Downton Abbey and
War Brides
. While the story had predictable moments, the writing was lovely, and the characters well-developed. If you want to escape to an English country manner in the 40s, this book is for you. It's interesting that at Amazon, if you order the kindle book, you can get a copy of the audiobook for just a few dollars more. I'm going to explore this option with other books. I love to listen to audiobooks while I sew.