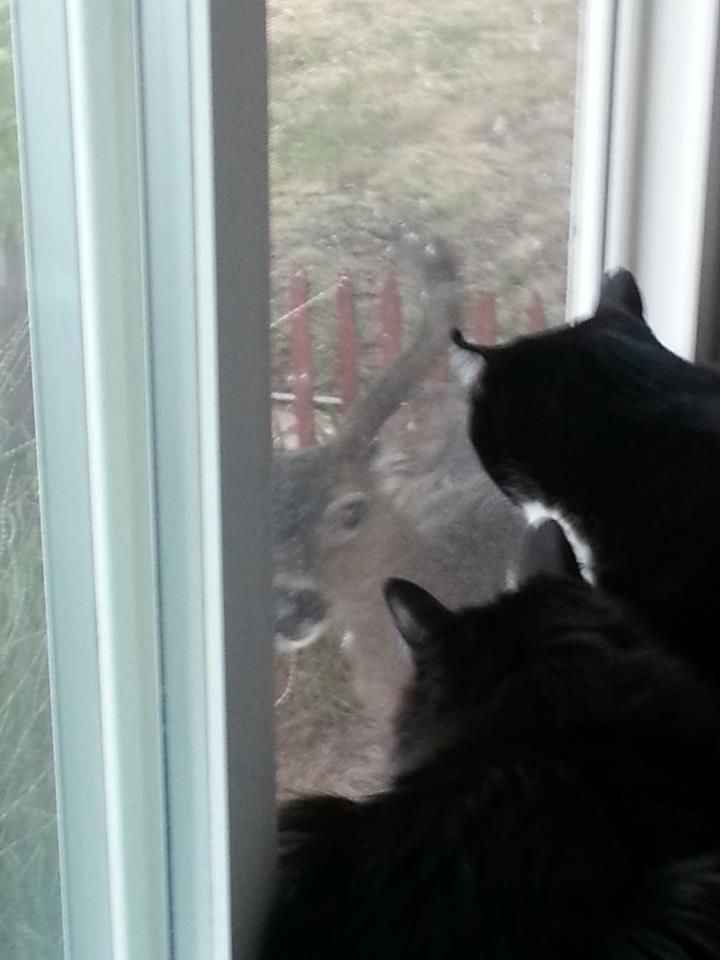 This is my friend Buck. At least that's what I've named him. He's been hanging out in my shady front yard off and on for a few weeks while his antlers are growing in. Yesterday evening I caught this quick shot of my cats looking at him.
He was under the window because he had just been over to the side of the house to see if the gate was open again. Smart guy. The phone repairman left the gate open last week and Buck slipped into the back yard and made a feast of my flowers. I made my husband go out there and shoo him out again. I have all kinds of respect for those antlers, even if they're still covered in velvet.
It's funny, when I see him outside, I often see one of the neighborhood cats nearby. Curiosity? I don't know. My cats are always interested when he's near the window. Maybe they just find him as cool as I do.
This would all be unremarkable if I lived out in the woods somewhere, but I'm in suburbia. Houses all around. I think the deer will just always be here, hiding in hedges and steering clear of cars and dogs. As long as there are yummy gardens to munch on.