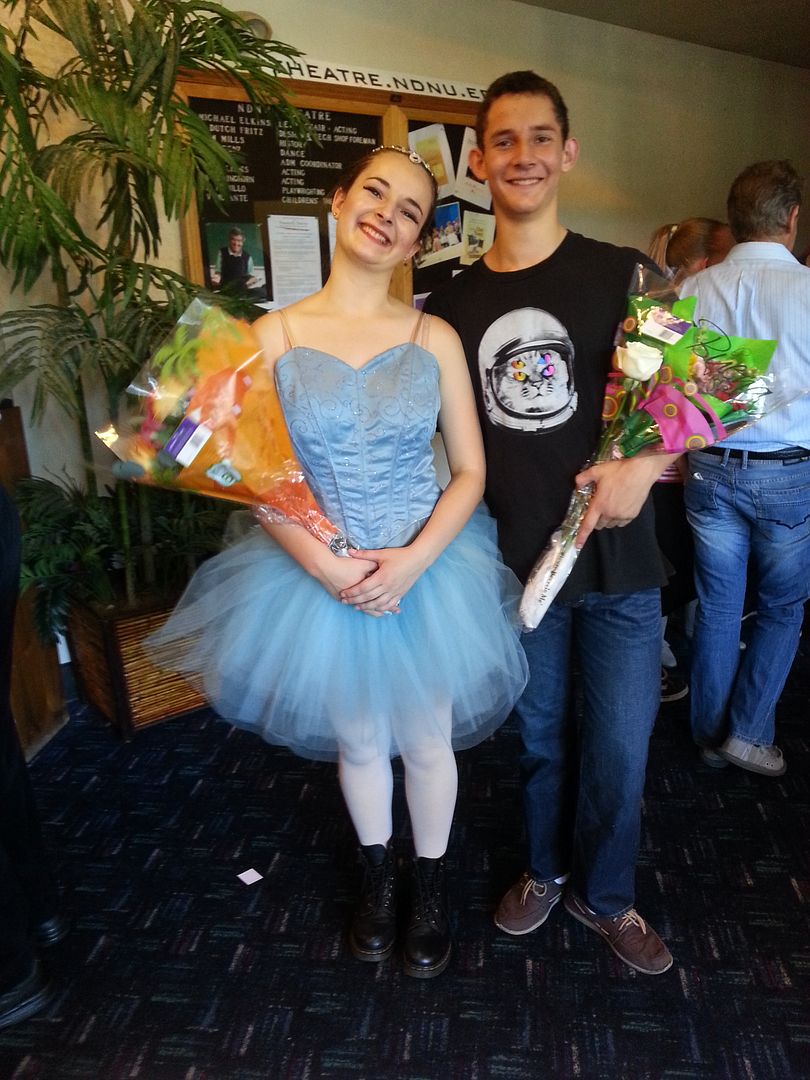 Another June, another ballet recital. Drama Girl and Jungle Boy were fabulous. After the show, I went to the lobby to take pictures like all the other families. There was Drama Girl, footsore from two hours in pointe shoes. She slipped on the shoes she found more comfortable - her combat boots. So much for the illusion of grace and delicacy. Jungle Boy had already changed out of his costume completely.
Drama Girl will be a senior next year. At the end of the show the seniors always get a special dance. It gets a bit emotional as the girls realize this is their last performance with this dance school. This year some of them were in tears as the dance began. The audience choked up with them. All I could think was about how this will play out next year. I will be a wreck watching her up there. I have a year to prepare myself I guess.
Now that this performance is over, I feel like summer can finally get started. Hooray! No more driving kids all over the place for a few weeks. Time to sew.