I finished quilting and binding my little quilt made from fabrics given out at the shop hop. I think it turned out pretty cute. I did some freehand swags around the border.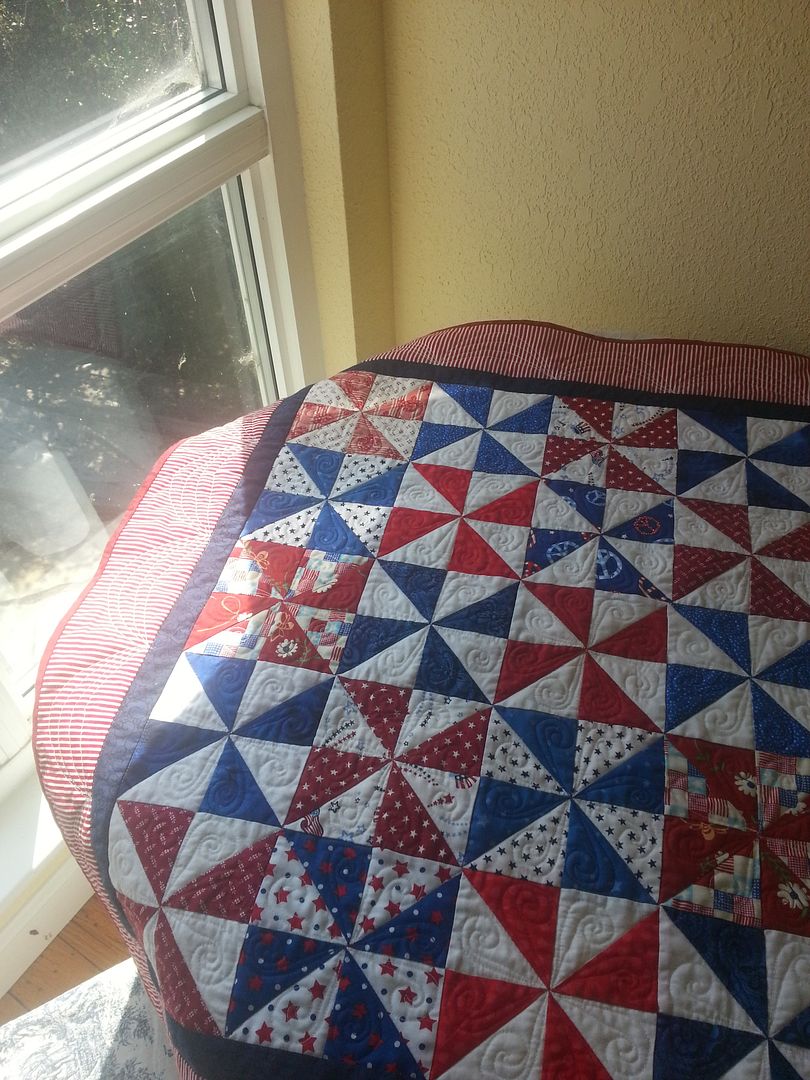 The window is pretty bright, but I think this picture shows the curlicues I put in each pinwheel.
This quilt will live on this little table in the corner of the living room for now. I still have the mini chairs the kids used when they were little. I made toile slipcovers for them.
Outside the window, we've had some deer hanging out in the front yard. Not one, but three bucks are trying to stay cool in the shade.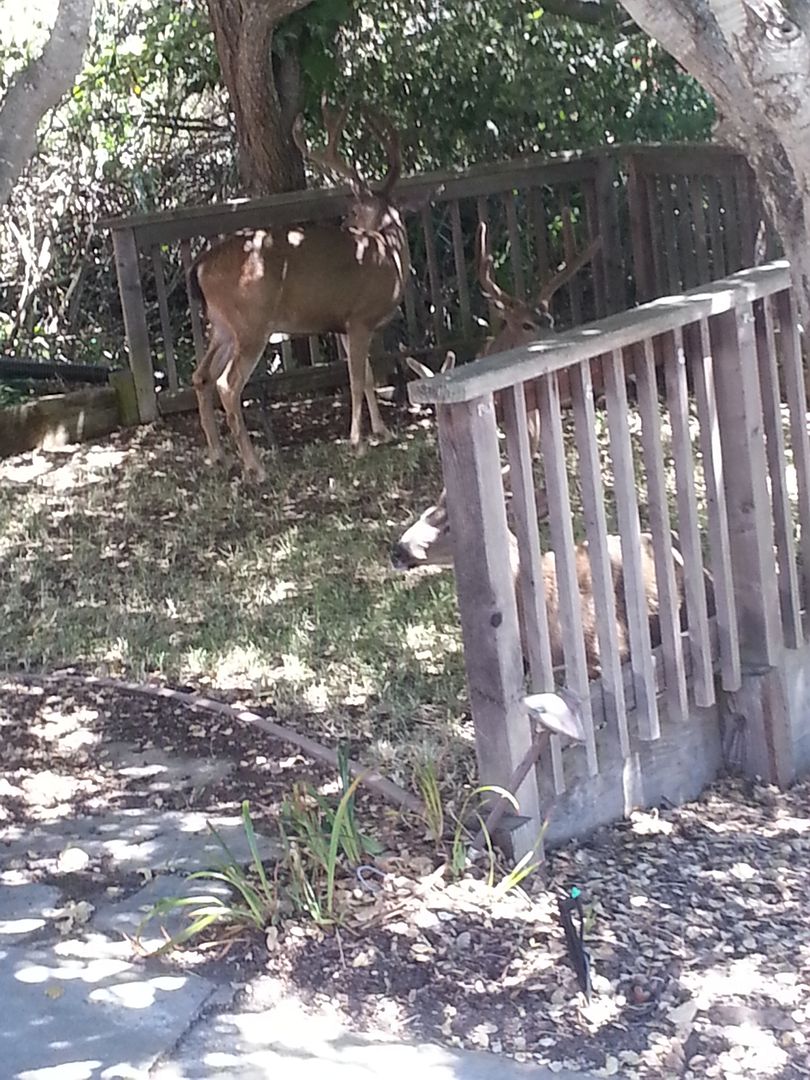 They don't seem shy at all. I think they're just so hot they hardly care that we're banging car doors in the driveway right next to them. If you look carefully at the picture you can see that they each have a nice set of antlers.
Linking up today to
Design Wall Monday
at Patchwork Times.