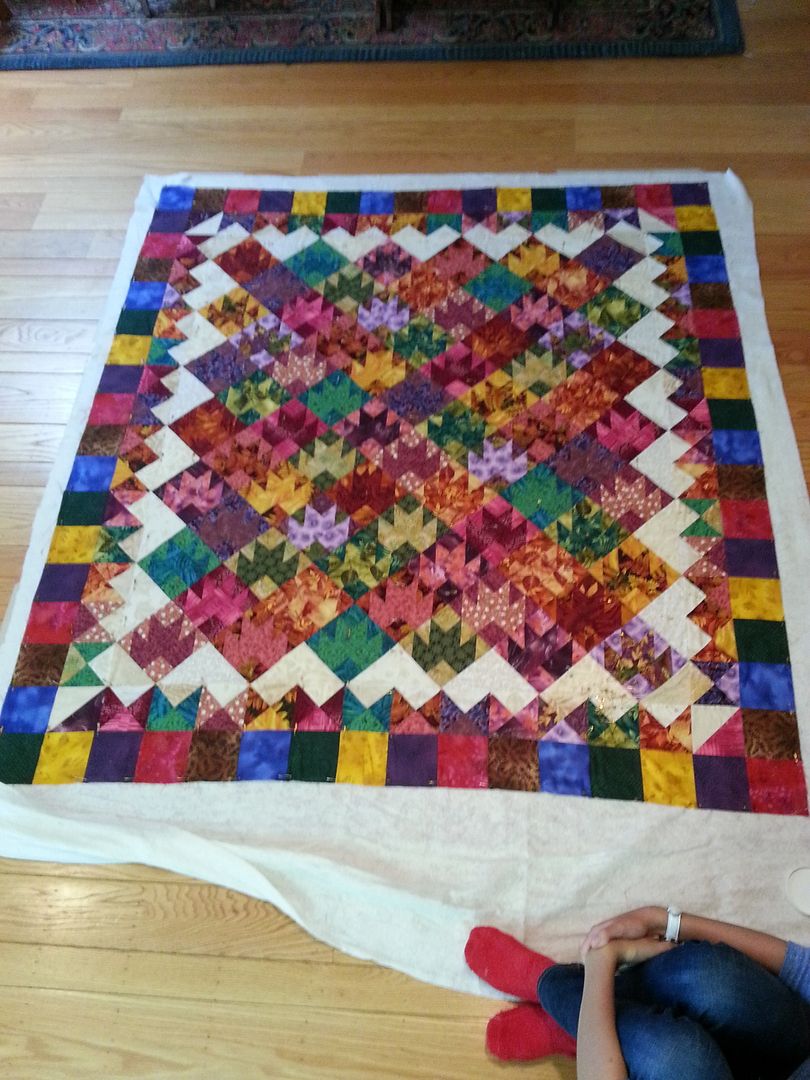 This is the latest quilt that Wasabi Girl and I basted. It's been waiting patiently, but I think it's time to quilt it up since Fall is just around the corner.
While we were pinning, Wasabi Girl said "mom, you just put all the colors of the wind in this one!" This phrase is a reference to the Disney movie "Pocahontas." We just had a quick trip to Disneyland so I think she was still in a Disney frame of mind. It seems like a great name for a quilt to me, so that's what I'm going to call it.
If you'll look carefully, you'll see a big mistake. I can't believe it. I didn't notice it until I was well underway with quilting and I looked at this picture again. Too late to turn back now so the mistake stays in.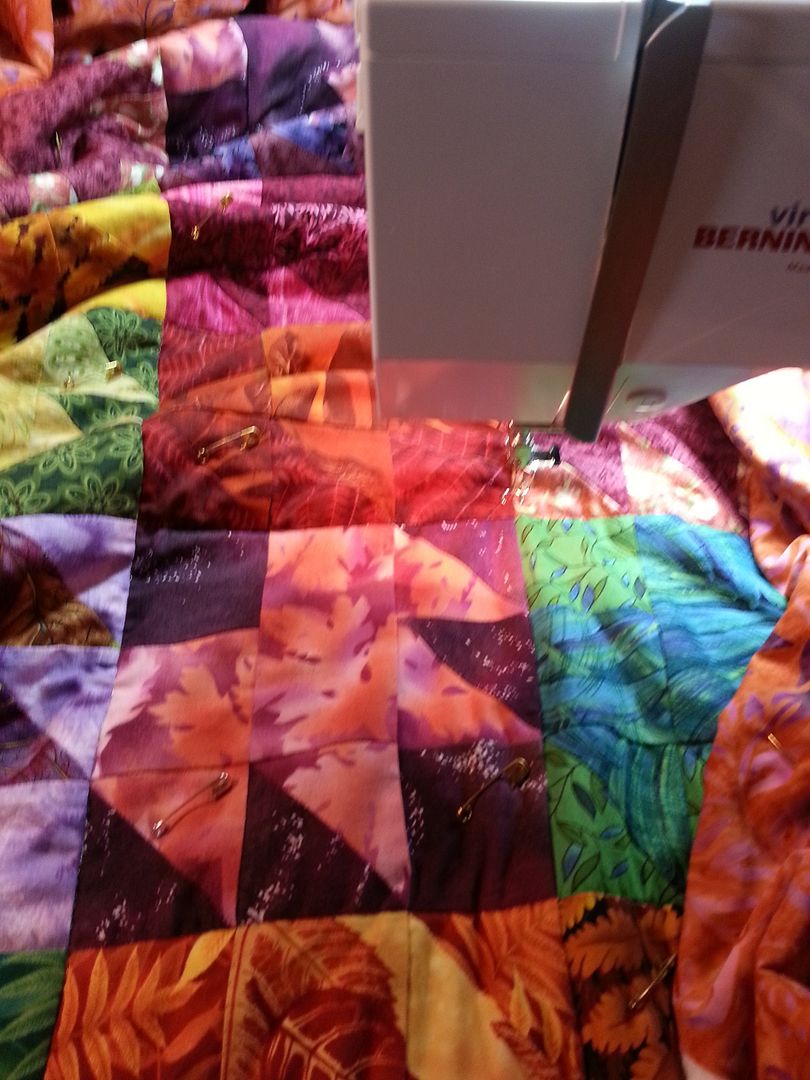 Right now I'm quilting all the seams around every single leaf. Then I plan to go in and add detail quilting. This one is going to take me a while.
I now have a high school senior and two sophomores in the house. Although more often than not, my house looks something like this: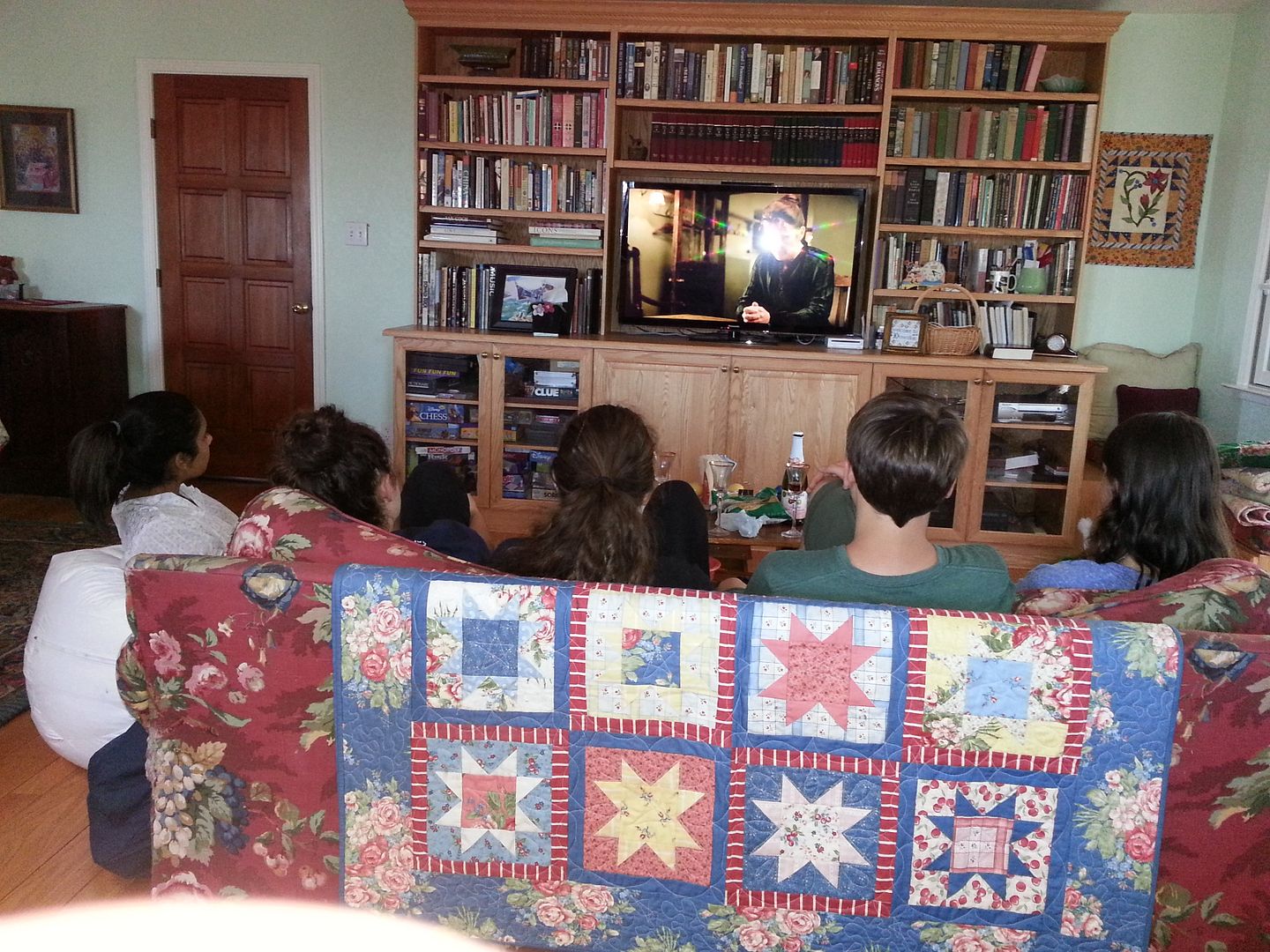 A bunch of kids gathered around watching Downton Abbey. Or playing Clue, or doing other awesome things I didn't even imagine teenagers actually do. I love them all, although I'm never sure how many people will be over for dinner. It's a wonderful problem to have.