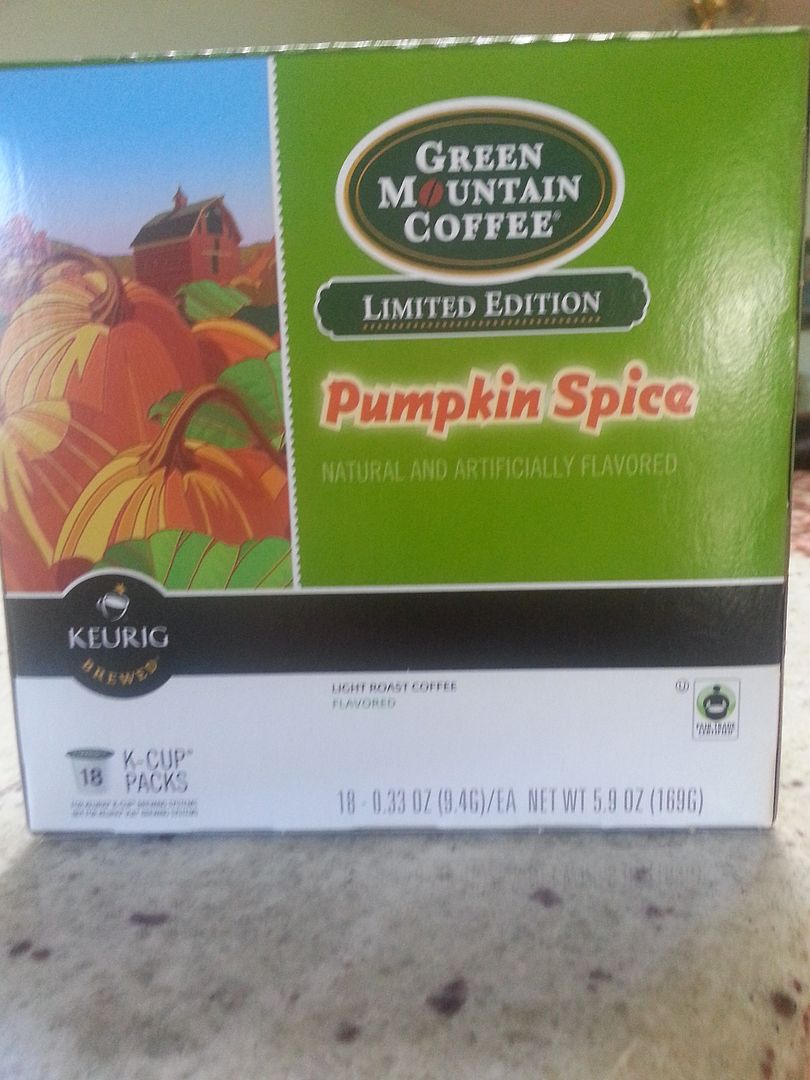 Autumn! Warmer weather (at least for us), kids going back to school, leaves changing color, and the greatest event of all - flavored coffees! Nothing plunges me into a season quite like this pumpkin coffee. Tasting it, I have visions of Halloween parties and Thanksgiving feasts. It's a whole season of memories in a cup.
When I'm feeling rich (almost never) I splurge at a real coffee shop and get one of their special offerings. Maple lattes make me smile for days. But on a daily basis, I celebrate the wonders of flavored caffeine with my home brewer.
The family teases me about how many flavors I keep handy, but they're also the ones who drink them up.
This is what gets me up in the morning. Hello Autumn! Do you indulge in flavored coffees?