Here is my completed "Colors of the Wind" quilt! A lot of hours went into this one. I love the mix of colors. The pattern can be found in the book
Clever Quarters, Too: More Quilts from Fat Quarters
by Susan Teegarden Dissmore. I wanted a Fall quilt that was non-traditional Fall colors. Wasabi Girl named it for the song in the movie "Pocahontas." In the movie, there are several scenes with colorful leaves swirling around her hair.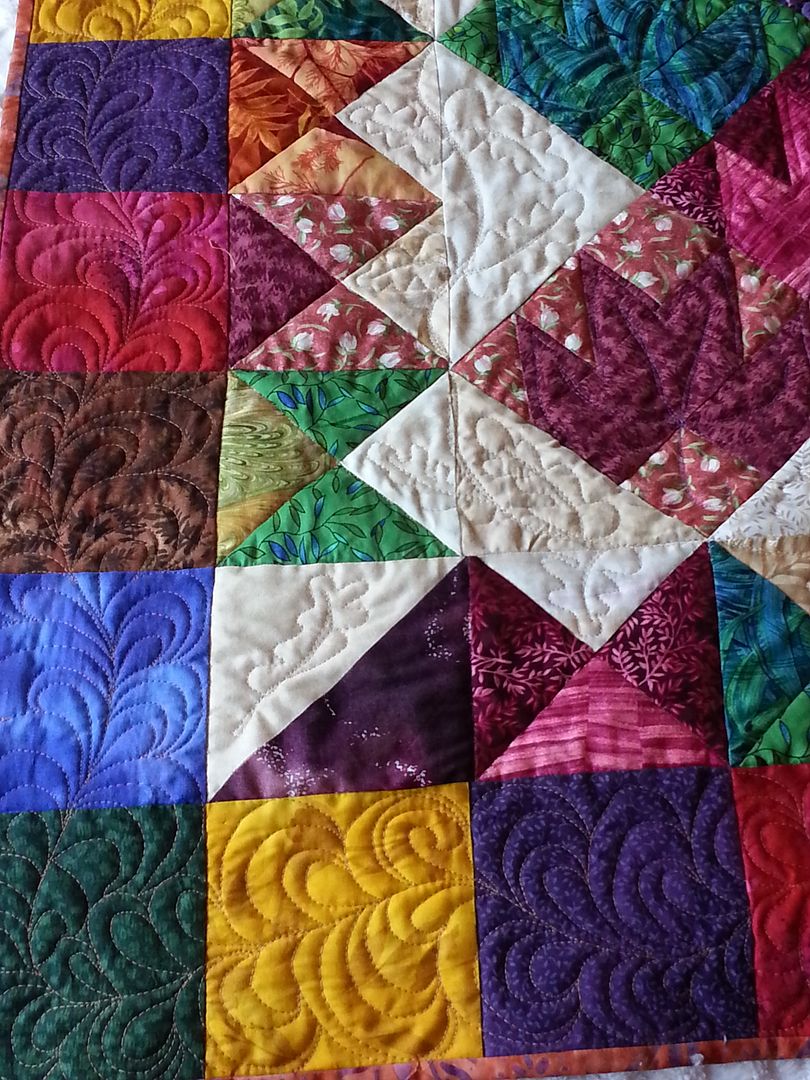 I quilted all of the seams in the ditch and added leaf motifs to each leaf block. I created an oak leaf garland in the border and added a freehand feather pattern around the outer border to represent wind.
Of course the minute it was complete and I spread it on the bed to look at it, Hestia had to hop up and start a bath. I'll take that as her seal of approval.