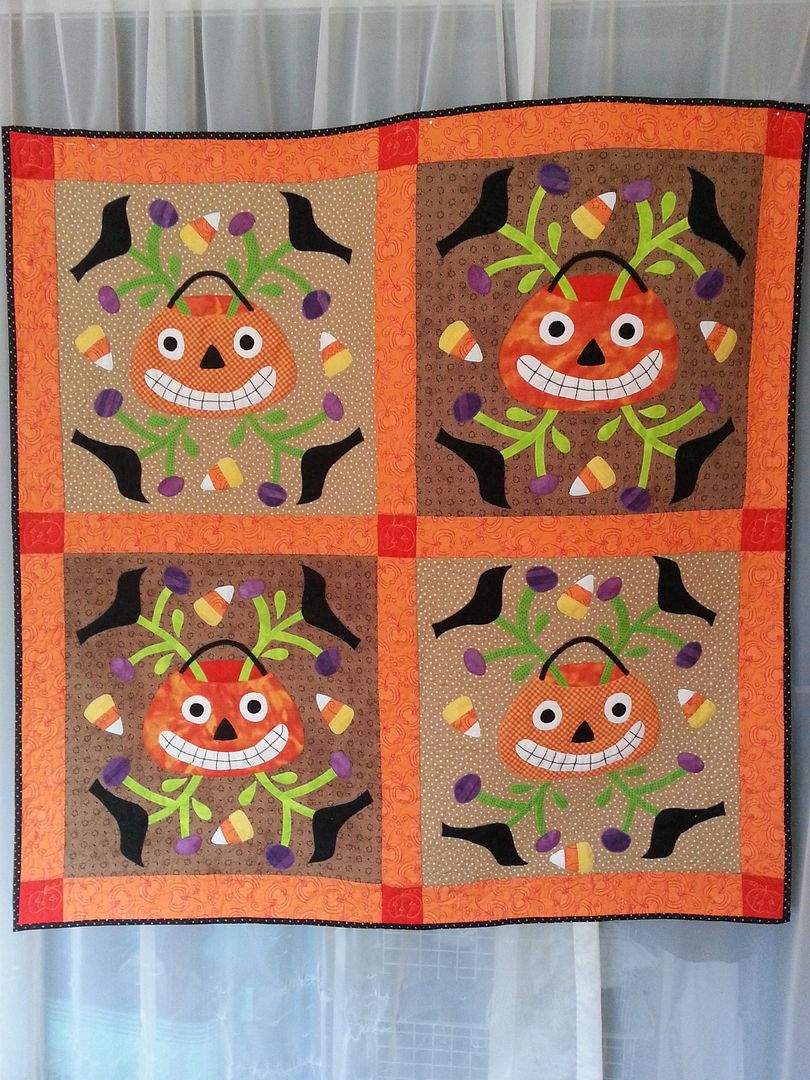 My Jack-o-lantern baskets quilt is finished! I have it pinned to a curtain here while I make a sleeve to hang it. I am so excited to get this done in time for Halloween.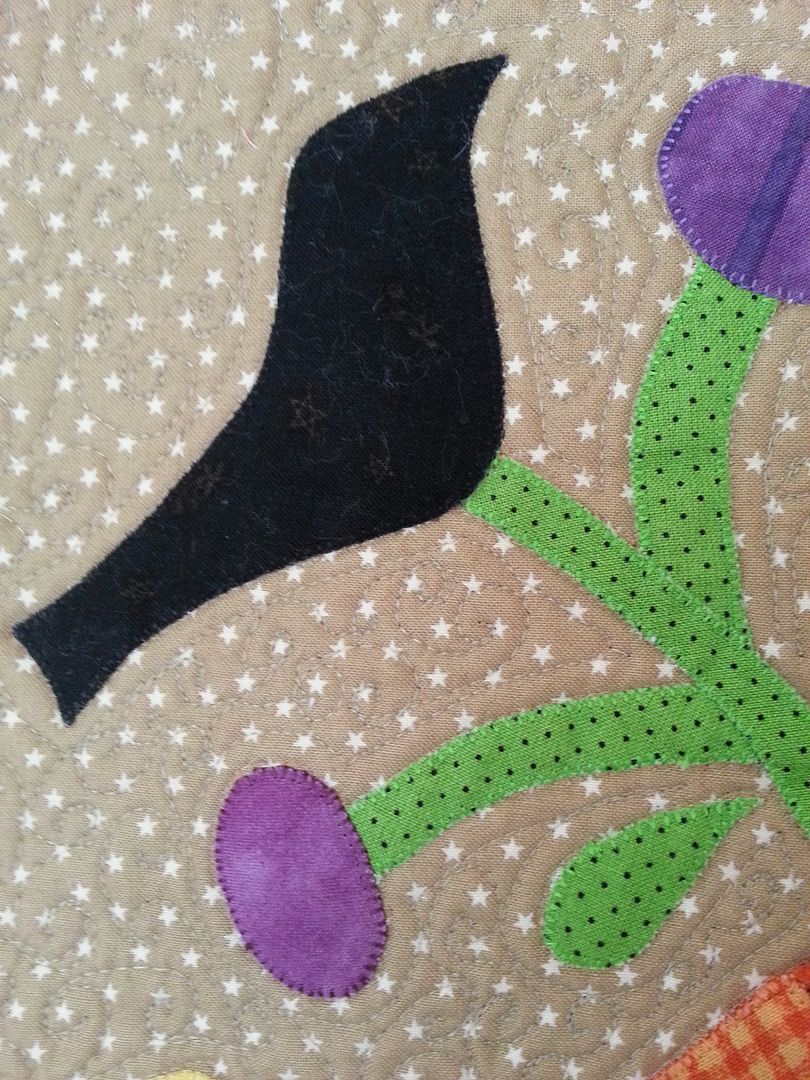 It's machine appliqued. Then I stitched in the ditch around each shape with monofilament, then quilted with freeform swirls. I used a lot of thread on this.
I added some mini jack-o-lanterns in the sashing.
The pattern by Buttons and Bees is available
here
.
Now I'm feeling the time crunch to figure out what I'm going to make for Christmas. Even just making ornaments for friends takes planning and budgeting. Still racing to get my Santa's Village done in time to get it framed for Christmas. You can laugh, but in crafting time, these holidays always come too fast for me.