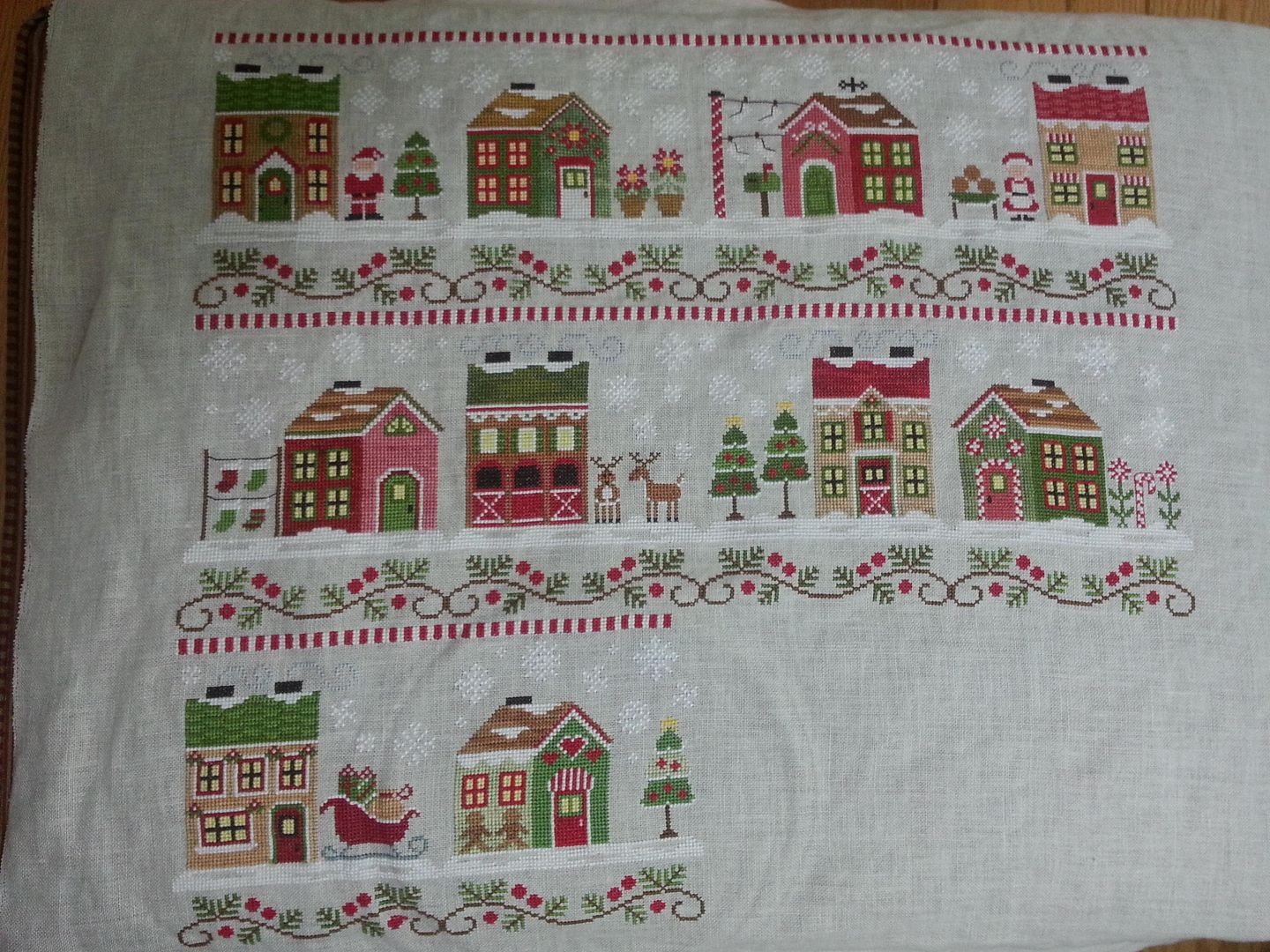 I am using every spare minute to get this finished. One more chart on hand and I think the last one is on the way. This one is the "Gingerbread Emporium." I think it's funny that the suggested thread has a slight variegation. Makes the gingerbread men in front of the house look like they have burnt spots. I would never burn my gingerbread men!
Nine weeks until Christmas! This
will
get done. Then I'm swearing off pattern-of-the-month projects. (I hope...)
My dishwasher is dying. Sometimes it decides to work, and sometimes it doesn't. Days get so busy that sometimes it's just easier to wash everything by hand rather than try to trust it and restart it when it poops out. With the amount of dishes we use, I need to run it every day. According to the last repairman who came out, you're not supposed to run them that often. Whoever decided that didn't have a family that cooked and ate real meals together.
I haven't shopped for a dishwasher in many years. I can't imagine what they cost. *sigh* I hate projects like this. Any advice is welcome!