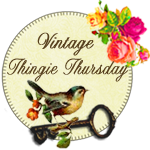 Vintage Thingy Thursday is hosted by Colorado Lady. I haven't posted in a while, but now that I've dug out my Christmas treasures I have some more items for show and tell. I moved the cat and used my village as a backdrop.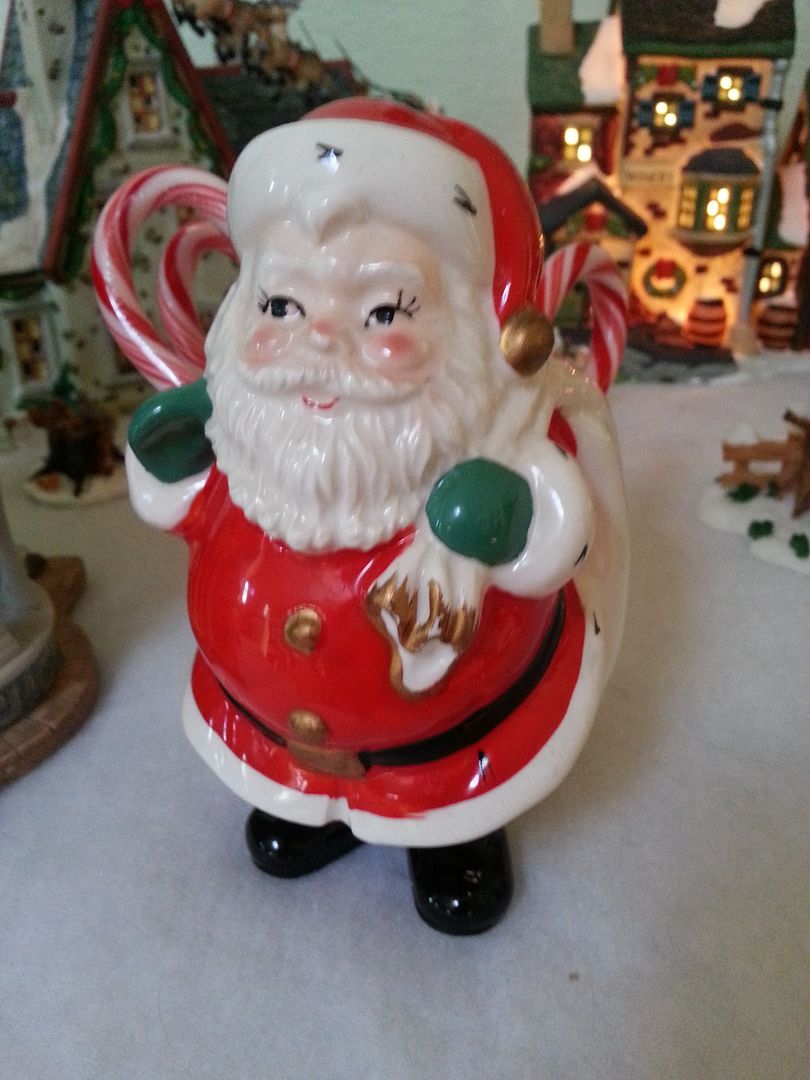 First up is a small planter. Lefton made these in a whole range of sizes. This one is about 5 1/2 inches and is perfect for holding candy canes. I love his green mittens and the fact that his fur looks like ermine. I wonder if people really used these for plants?
Here is Santa Salt winking at Santa Pepper. These are a little loved and the paint has worn down, but they're still wonderful. I think these are Howard Holt.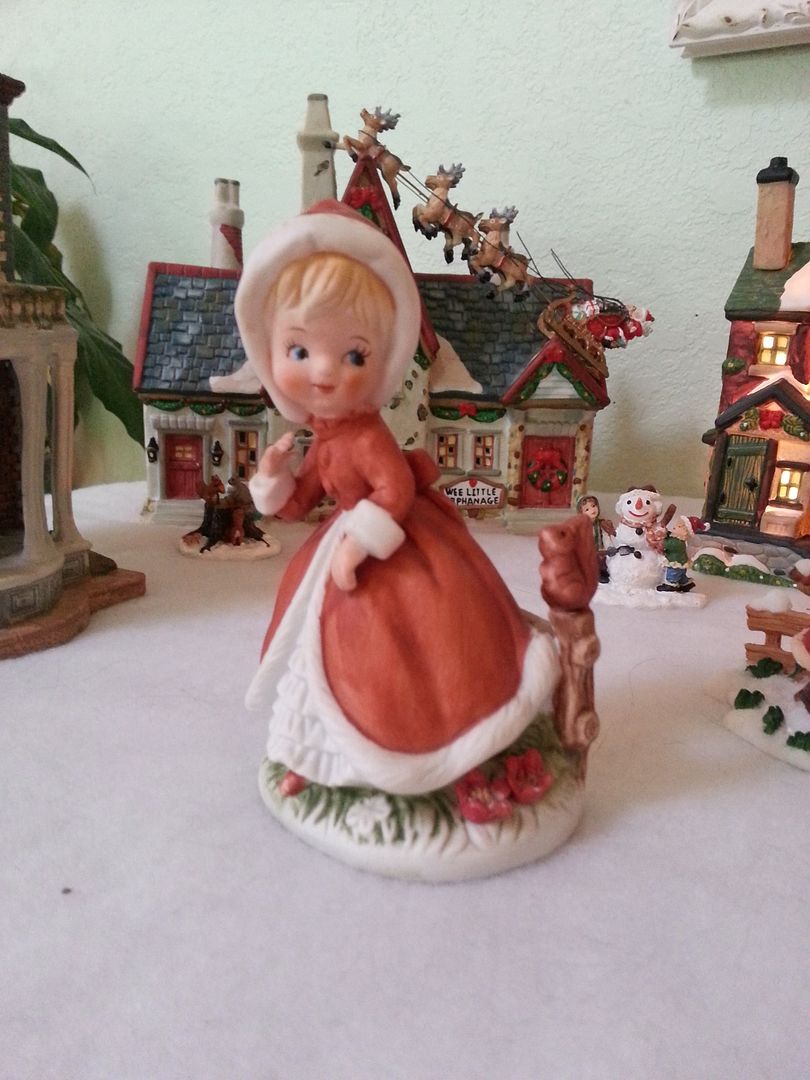 I think this shy girl might also be Lefton, but she has no marks. I love her Christmas coat.
Stop by Colorado Lady for some wonderful vintage goodness. I'm going to bake cookies and finish my Christmas cards today. Then off to hear my kids in a concert tonight. Busy season!