I'm happy with how my first block turned out. I used Kaffe Fassett fabric for the main section. It took me a while to figure out the color I wanted for the contrasting spots. My brain really wanted to try orange, but the lavender seemed happier. I wanted to line them up symmetrically, but I followed the vintage pattern exactly, which has them a little wonky.
I made the corner roses three dimensional, with folded centers. These roses are going to be repeated in every block.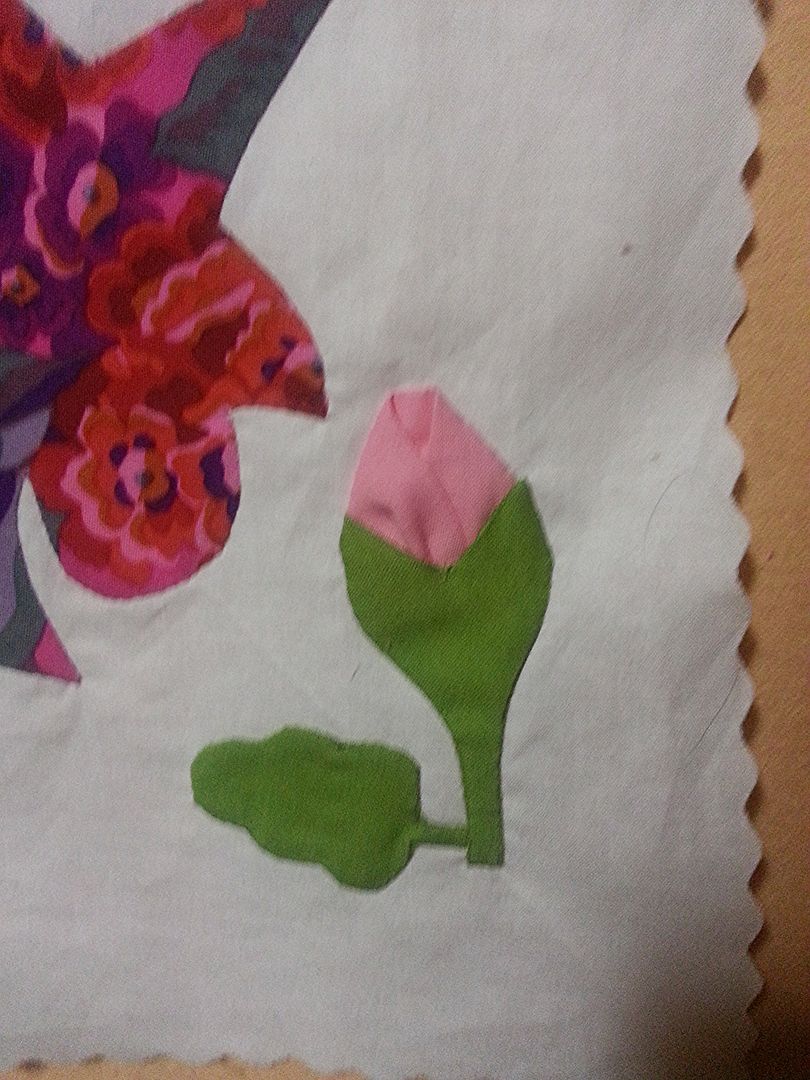 I'm a little bothered that the leaves don't look like rose leaves. They're a bit blobbish, but they go with the overall feel of the quilt, which is slightly primitive.
This quiltalong is sponsored by
Sentimental Stitches
and you can still get the pattern for this first block for free.