This new month of the new year has flown by, so this little flying fairy I made is very appropriate. She's my January finish for the
Smalls Stitchalong
. I'm well underway on my small February piece, which will be an ornament for Christmas.
I failed completely to have a finish for my Lovely Year of Finishes! Next month I hope to do better.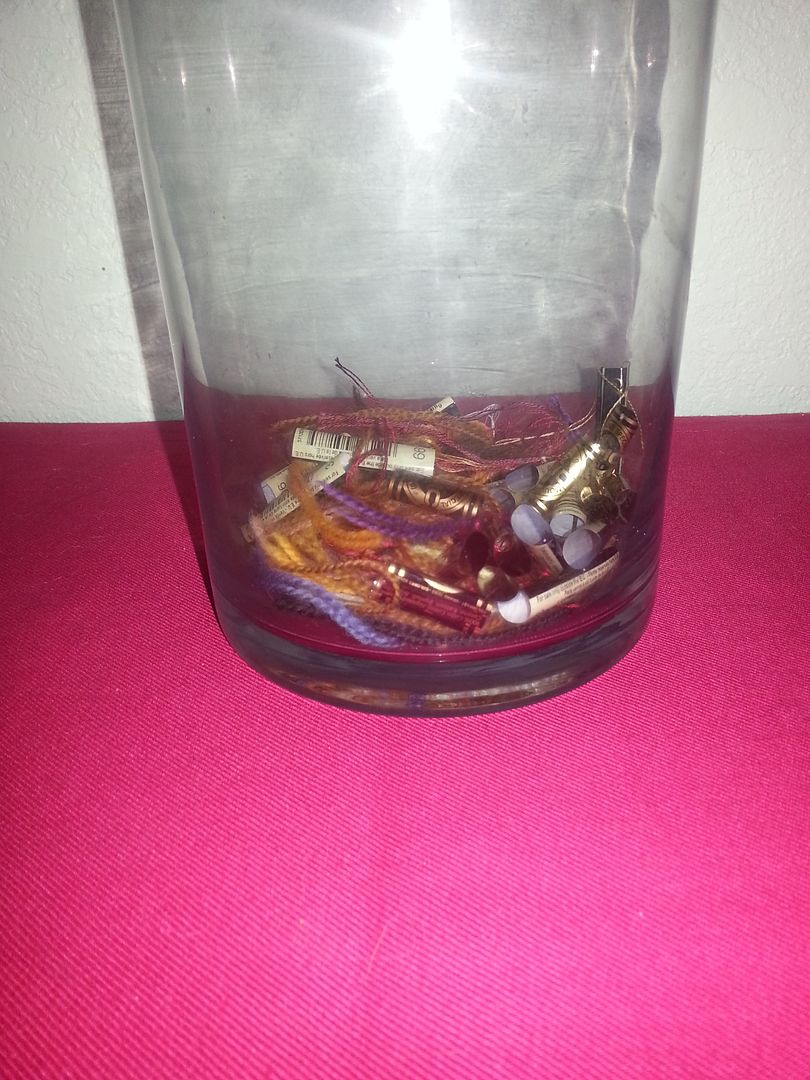 I did contribute to my scrap jar for Daffycat's
Totally Useless Stitchalong
. I saved the papers from a handful of floss I purchased, and there is some wool mixed in with the floss from a needlepoint project I've been working on. I'll post pictures on Tuesday.
The kids all went to the high school Winter formal last week. I didn't get pictures of the girls but I did get a quick not-so-great picture of Jungle Boy with his cute girlfriend.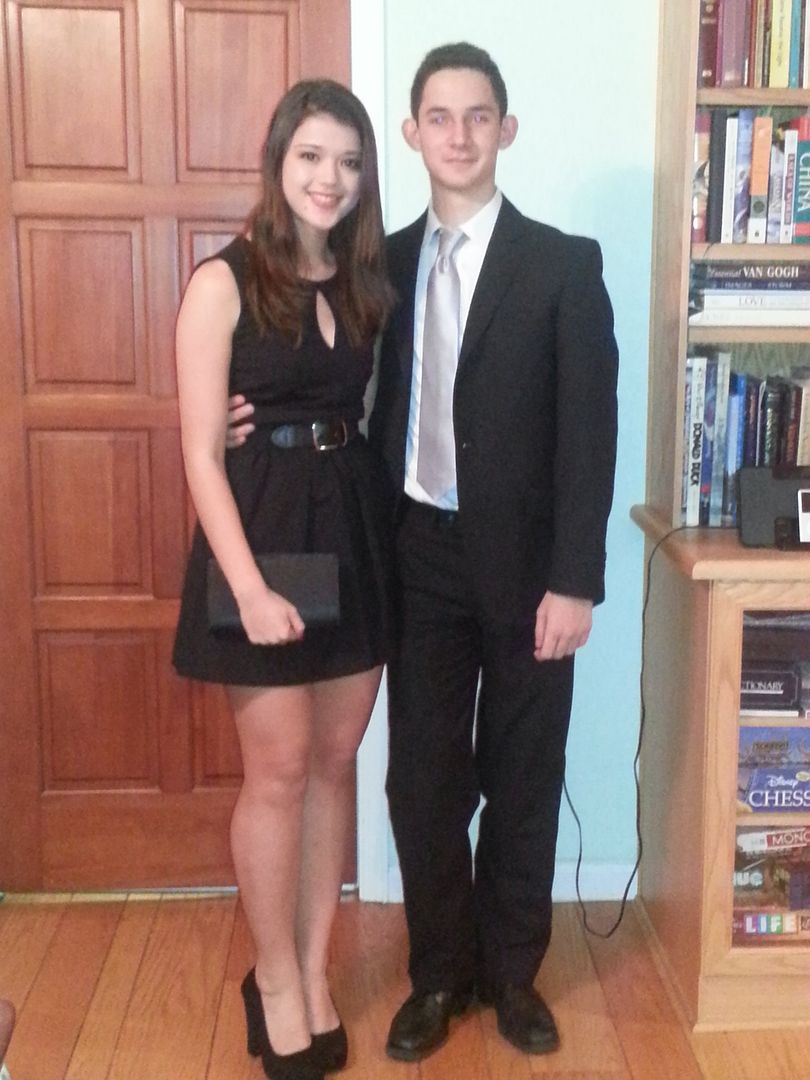 I'm still in denial that everybody's growing up, but I do think he's a handsome young man. I treasure the interesting conversations we have. He is thoughtful and philosophical and can be very interesting to talk with.
Since the twins had to take a "practice" Preliminary SAT (PPSAT?), they are already starting to get mail from colleges. Just as the mail for Drama girl is finally starting to taper off. Our dining table often looks like a high school guidance office. I tell the kids to look at each one so they can start to figure out what they might want in a college. I can't believe this whole cycle is starting up again. I'm finding everything about this process stressful. There will be a day in the not-to-distant future when I will have three kids in college.
I call it...new sewing room day.