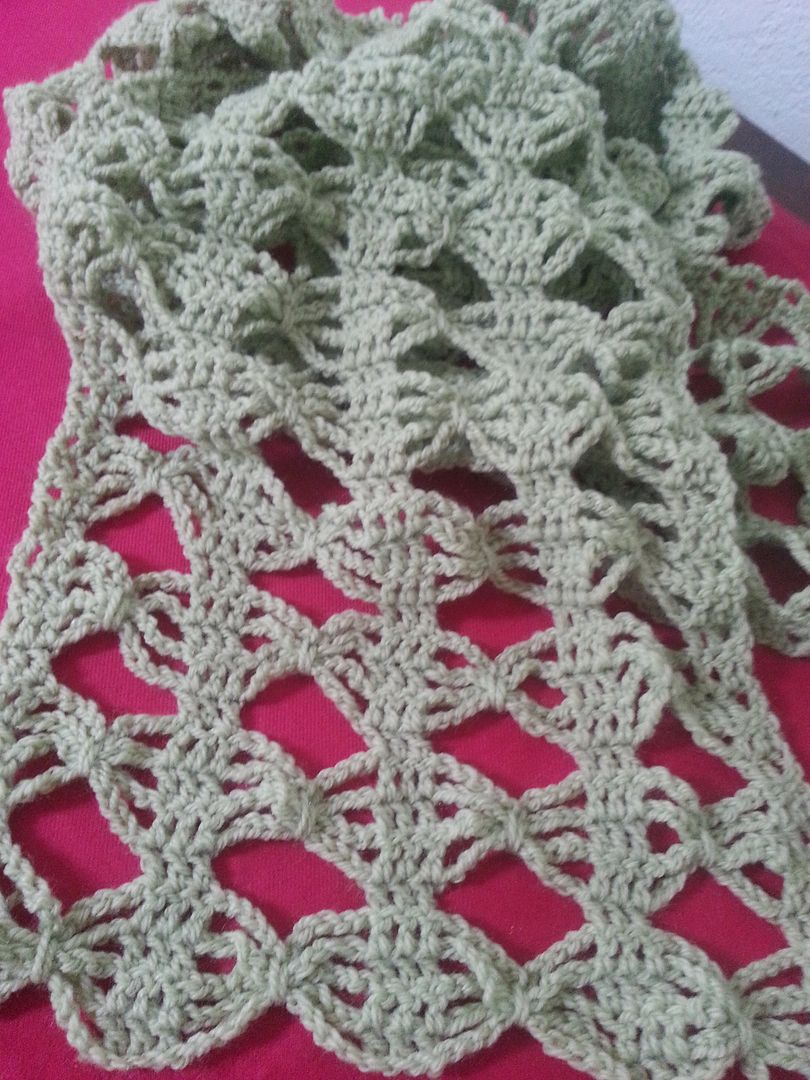 I've been working on an infinity scarf in my free moments. I haven't done any crochet in a while so it's a fun change for me. The lacy pattern goes quick and doesn't require much counting, so it's fairly brainless. Wish I'd thought to make a bunch of these for Christmas presents!
Rain predicted for tonight. It wont be enough to make much difference in our drought. I think it's time to let the lawn go brown and reassess all our water usage around here. Tough times for California!
Drama Girl has now received two college acceptance letters. One she didn't care much about, but one is high on her list, so she's happy - and we're all a little relieved. Still waiting to hear from her top two choices, but they're not scheduled to send letters until mid-March.
This is all getting real now. I probably keep saying that, but honestly, it's a weird time in my life. As excited as I am for this stage in the growing-up process, I'm hopelessly sentimental for my sweet little girl who went to elementary school only a day or two ago it seems.
This year is going to be full of so many firsts and lasts for her. New things and places and people and lots of goodbyes. I'm just trying to get through one day at a time.