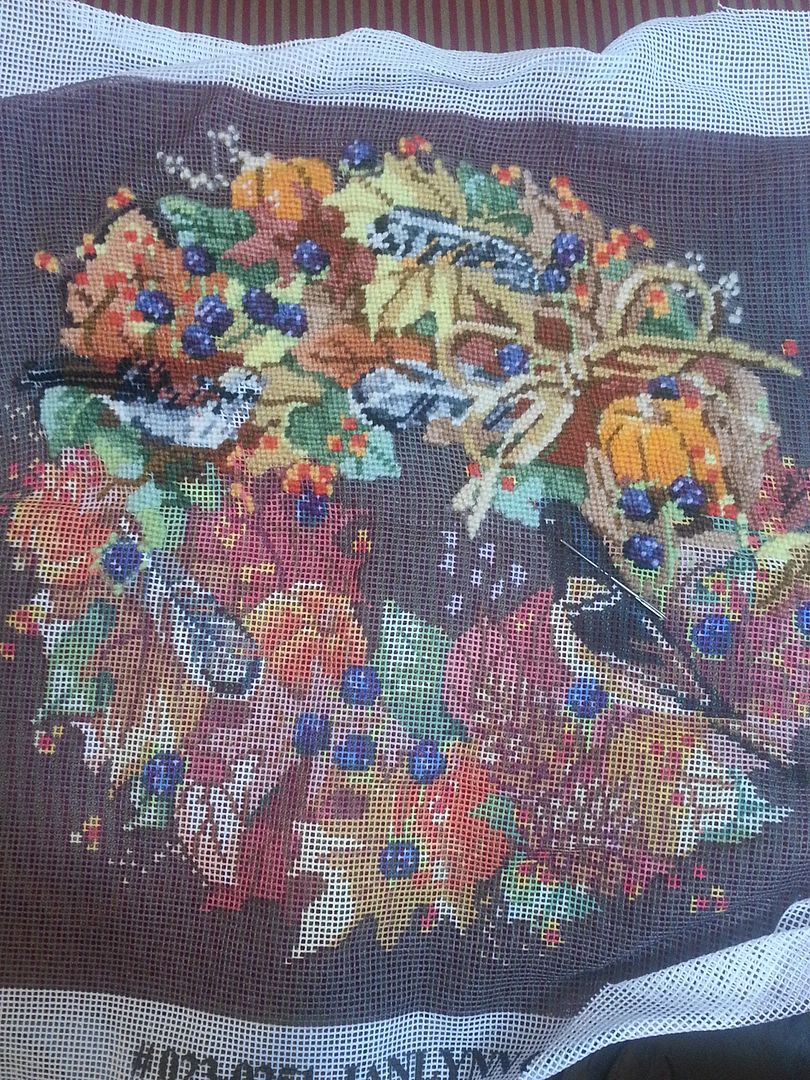 We finally have some rain! Such a wonderful event that each of the sleepy teenagers commented on it when they got up this morning. So it's a perfect day to kick back with some hand work and enjoy the drippy view out the window.
I've been working on this piece off and on for quite a while. I know I'll love it when I'm done, but I'm really slow. Needlepoint seems to require even more patience than cross stitch. So many color changes!
Thanks to
Kathy
for hosting Slow Sunday Stitching!