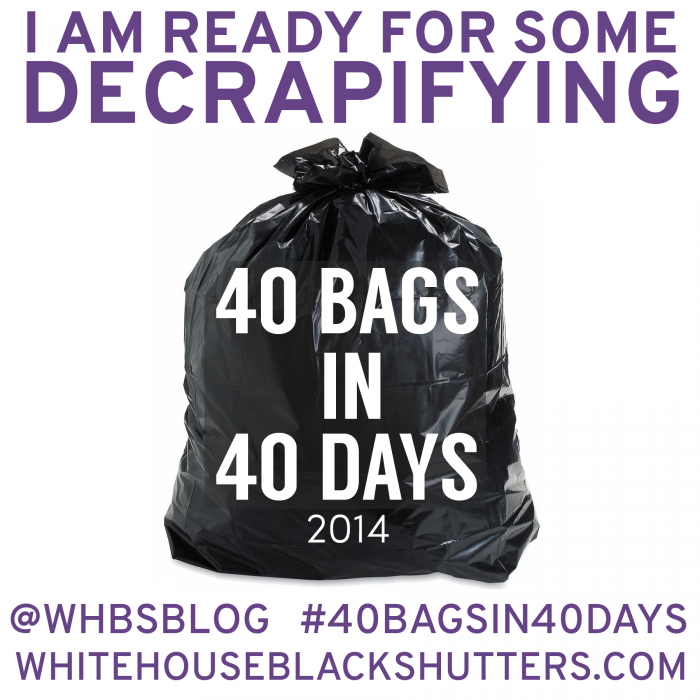 Have you heard about this project? The goal is to spend the season of Lent going through the house and clearing out 40 bags worth of unneeded "stuff." The project is hosted by Anne Marie Heasley at
White House Black Shutters
. Never too late to join in. There's a fun supportive facebook group and lots of inspiring Instagram photos of people's projects.
I started making a list of stuff and think I'll have no trouble, even though I keep things pretty neat. There are definitely some closets that need excavation, and the garage has boxes full of randomness that I can't even remember.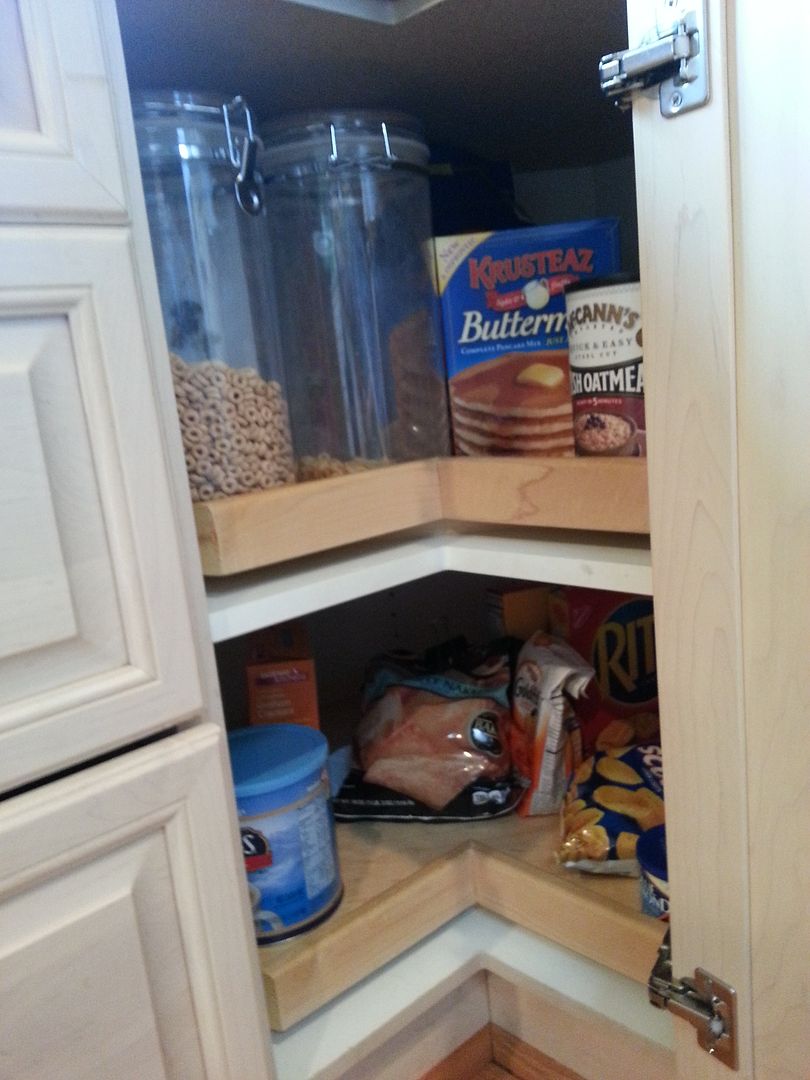 Yesterday I started with an easy task. The corner lazy susan units in my kitchen. Not terrible, but between empty boxes, stale opened crackers, and stuff nobody was likely to eat, there was an easy bag full of garbage. Other spots in the house will probably not be so easy.
Ironically, one type of trash I'm holding onto this year is my collection of thread ends called orts. Here is my jar for my monthly ort report. Lots of needlepoint this month but it still doesn't seem to be piling up very fast.
Feeling a little cleaner today. How's your week going?