I thought graduation was a big milestone, but this week I've learned that there are quite a few more steps required to get Drama Girl officially into the land of the grownups.

She needs a real i.d. card. She chose not to learn how to drive, so we went to the DMV to get her an official card. Two hours of waiting later, we were done with that task. It should come in the mail in a few weeks.

Next: a passport for her travels to Scotland next year. I had made an appointment at the post office to get a passport and I still had her birth certificate in hand, so this should be easy, right? In a word, no. The passport office only accepts "official" birth certificates. We had a "certified abstract of birth," which apparently was just fine for the department of motor vehicles to issue her an official i.d., but not good enough for a passport. So I've spent the money to get a new birth certificate mailed to me. Then we'll make another appointment and try all of this again.

Drama Girl had a check that she needed to sign over to me. Simple, right? Just stop in the bank and have a teller do whatever she needs to do. Nope. Turns out Drama Girl had a "teen" bank account which wouldn't let her do that, so we spent two more hours switching her to a "college" account.

Then a trip to the school district office to get her a work permit. More waiting.

Then a trip to the library to pay off the last of her overdue fines. $39.25 left. I paid and told her it's the last of her graduation gifts from me. It probably isn't.

Then today, a very bittersweet goodbye. It was her last visit with the pediatrician who has been her doctor since birth.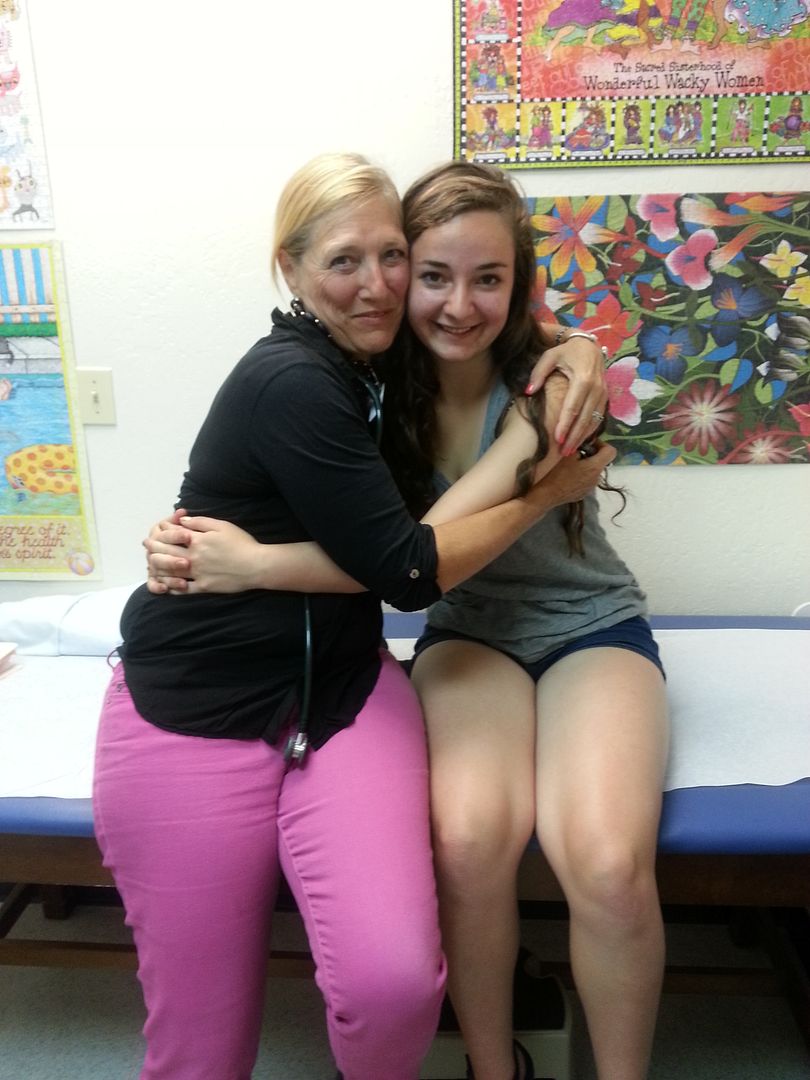 How do you thank someone who has traveled this whole road with you? I think I might send a card, or maybe even flowers. I'm sure somewhere I have a picture of Drama Girl's first checkup when this doctor held her. Makes me a little teary to think about.
It also made me realize that there's so much we need our kids to remember; "get your tetanus shot every 10 years" "see a dentist regularly." All these things that I remember being totally clueless about when I went out into the world. It's wonderful that now they give us her complete medical history on a CD. Wish I could also record all the family medical history and give that to her. Perhaps a project for another day.
Back home, we're working through forms for student loans, health insurance, etc. There is so much to do. We're bonding over bureaucracy.