This weekend was the final ballet recital for Drama Girl. After nine years of study, it was time to say farewell to her beloved ballet school.

As in previous years, she was asked to use her storytelling skills to keep the excited younger dancers calm backstage. I got a picture of this during dress rehearsal.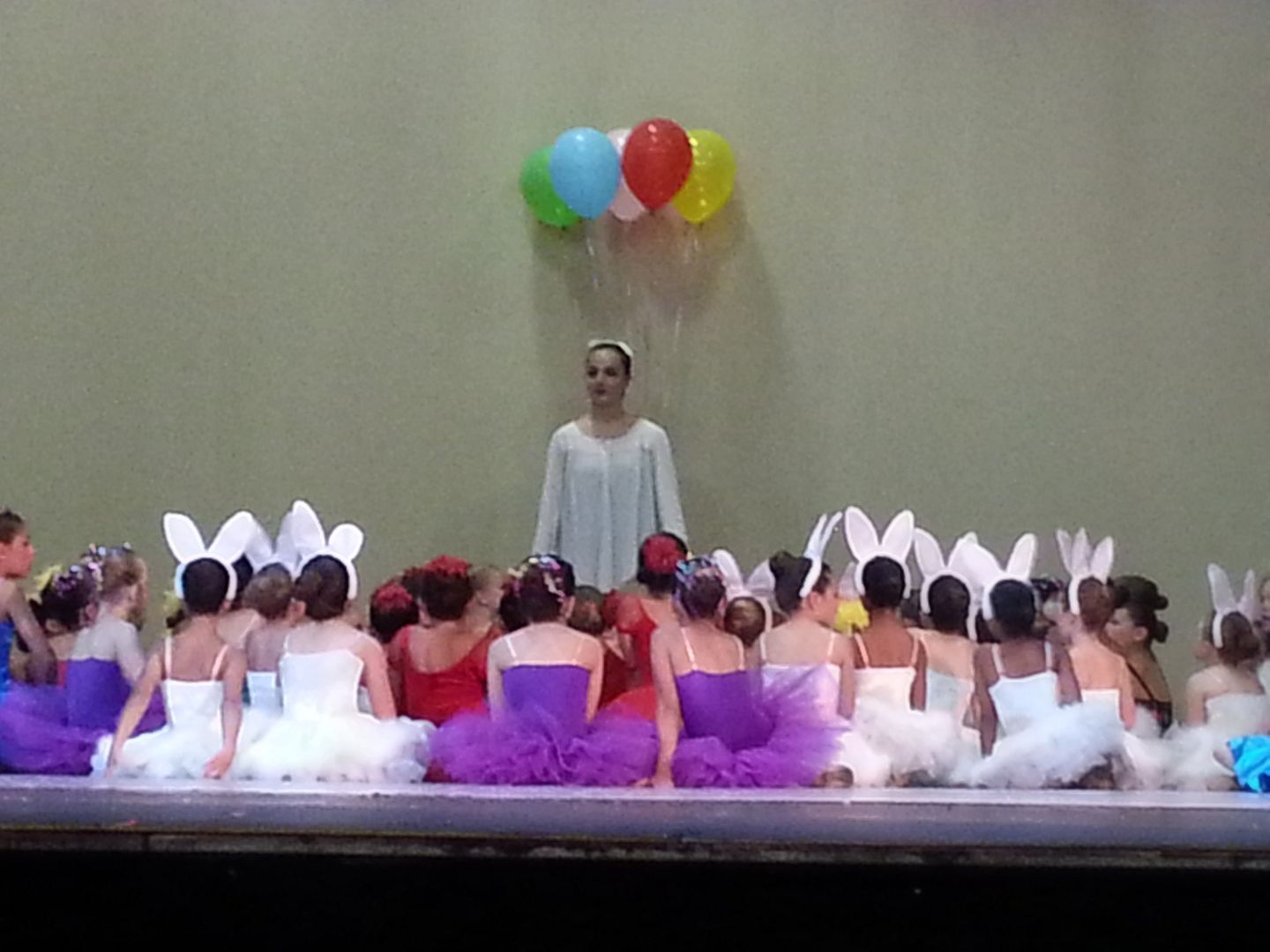 You could have heard a pin drop, they were so attentive. I didn't hear the whole story, but it was a fairy tale that she made up.
She has worked as a student teacher for each of the classes of younger girls over the years. She knows every single one of them. So I was not surprised when the head of the ballet school made Drama Girl the star of the show. She was the "birthday girl" and each class performed a dance as part of the party scene.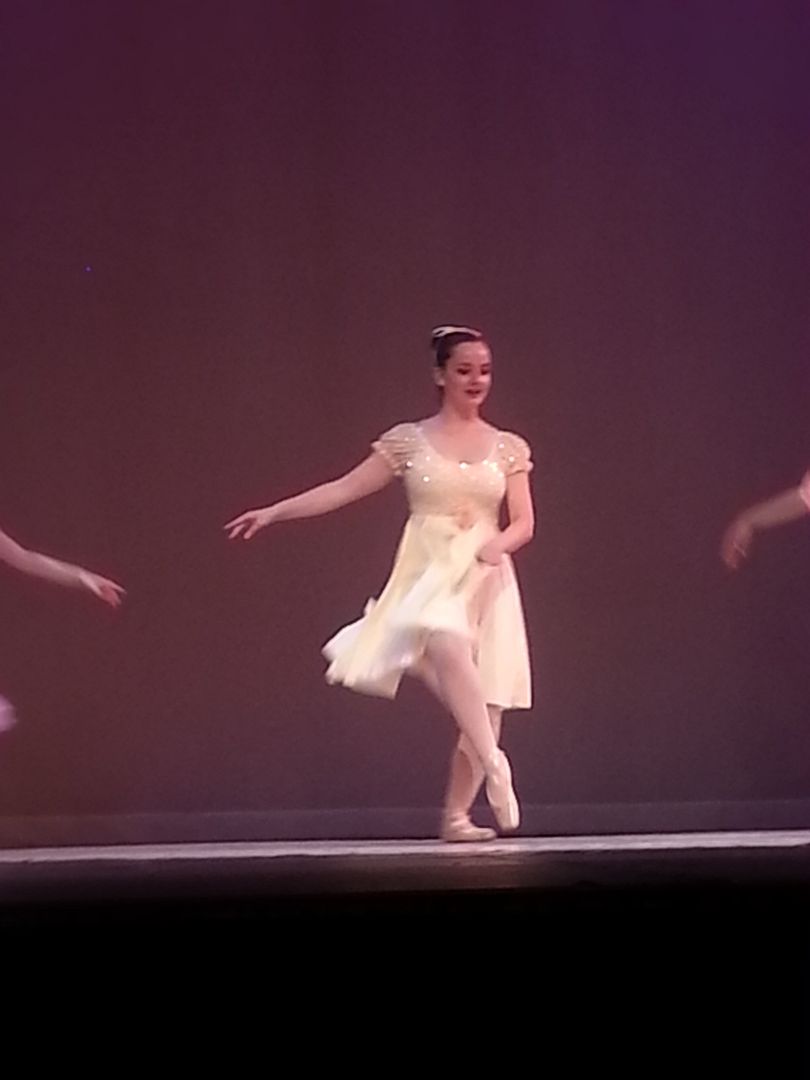 When she came out in her party dress, she was so lovely and happy. She combined her love of acting and dance and just glowed onstage.
The final dance was the tribute to all of the graduating seniors. It was beautiful and touching and at their last bow the five girls each got a big bouquet of flowers. Several were fighting back tears, including Drama Girl. Many of us in the audience were dabbing our eyes.
This dance school has been a huge part of her life. She's taking her ballet shoes to college and hopes to make room in her schedule for classes. As for me, I will be forever grateful for the chance to watch her experience all of this.