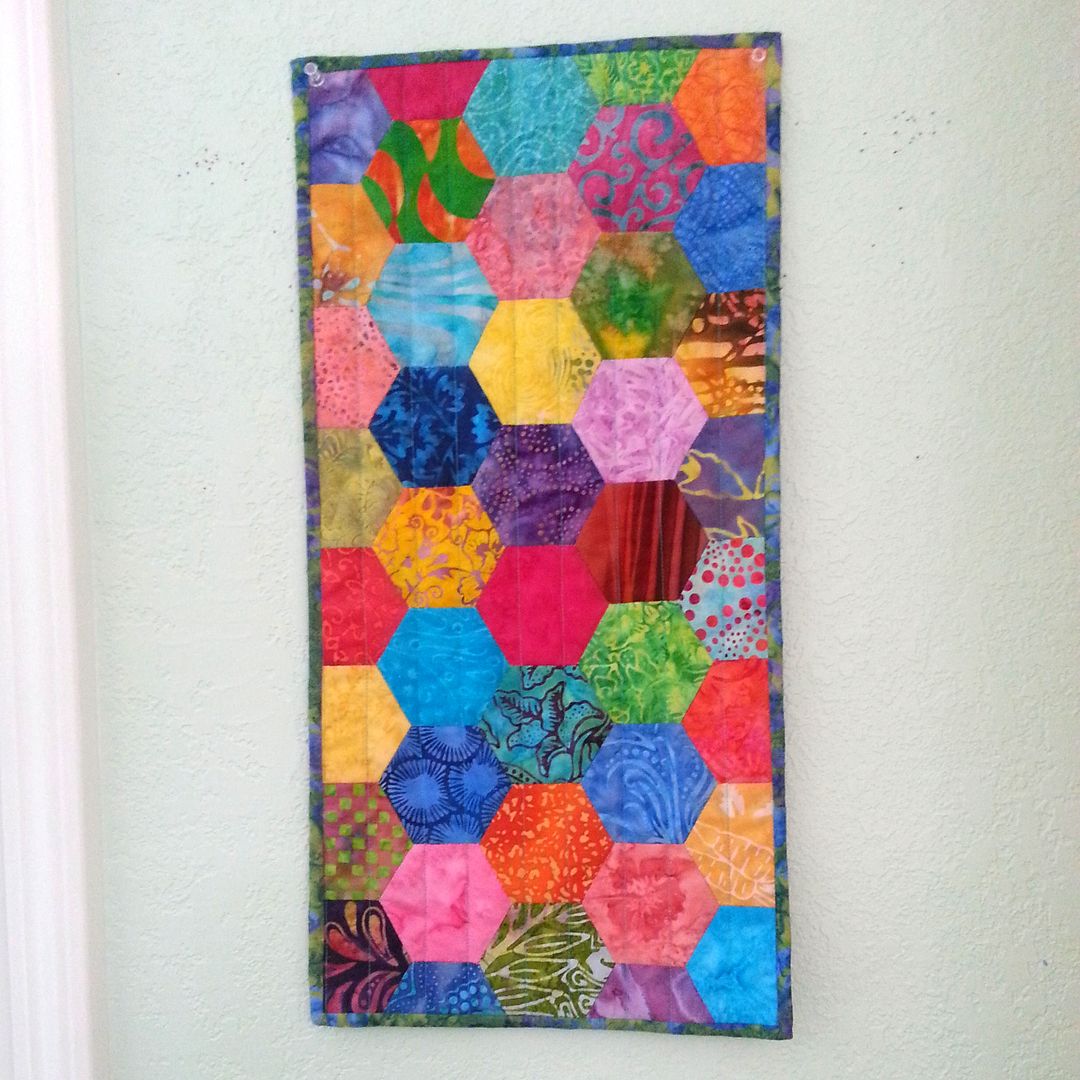 I finished my little hexagon quilt that I made from the charm squares I collected during the local shop hop. The bright batiks make me smile. Now I feel like I need another hexie project, this one was so fun. I admire the quilters who make huge quilts this way - so much work!
This one makes me think of summer. I nearly fell over when I walked in the craft store yesterday and saw all the Fall displays already! I don't want to think about Fall for a long time.
I'm planning another trip to Disneyland next week. The kids are all in summer school and working so this will just be a trip with my girlfriends. Sometimes grownups are my favorite kids.