I am the queen of UFOs (unfinished objects). It's so much more fun to start new projects than to finish old ones. Lucky for me, there is a group on facebook that's working on the Farmer's Wife quilt so I'm picking that project up again.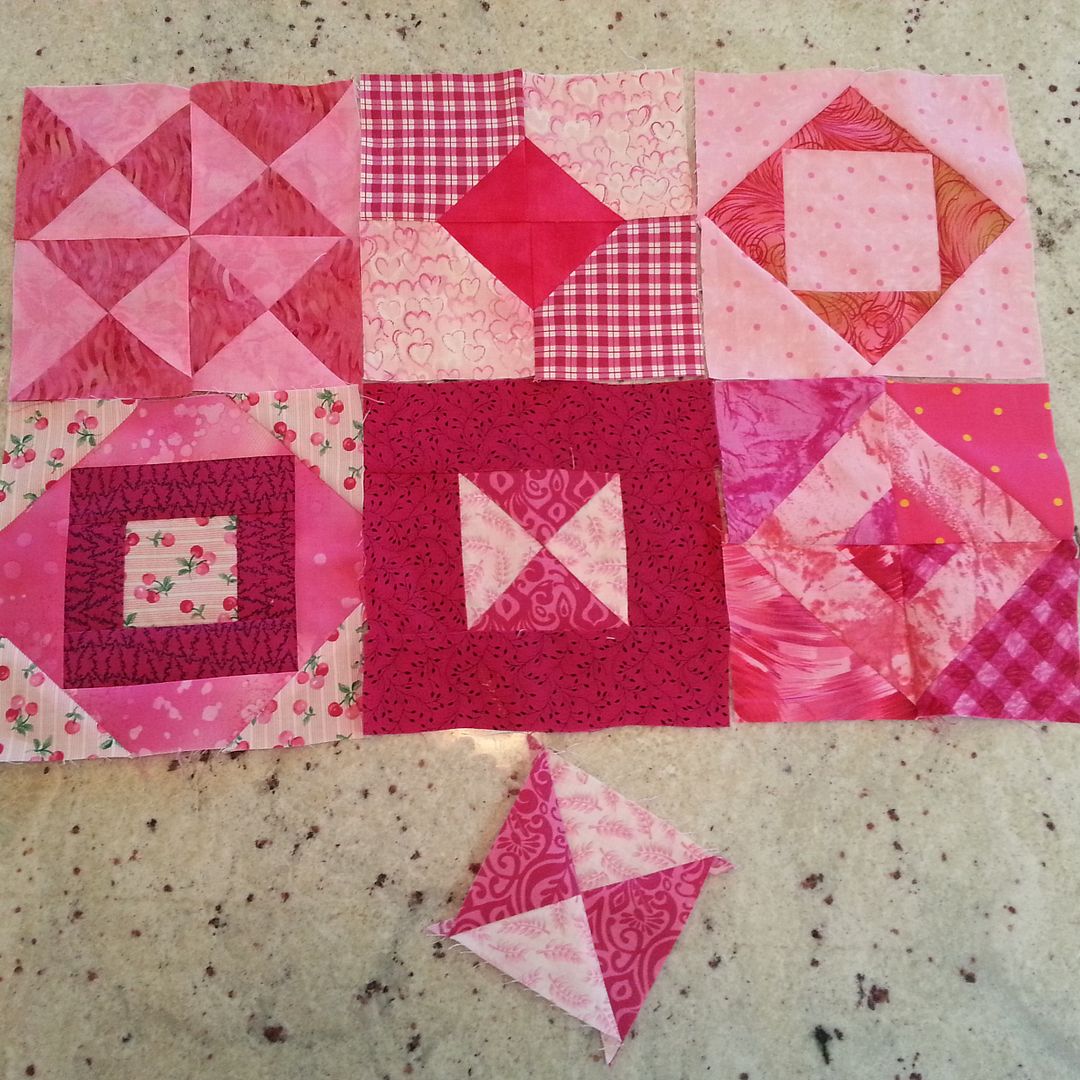 These are a few of my recent blocks. Since I started this project, I feel like I'm seeing hot pink everywhere. Maybe my wild color choice wont look so wild after all.
I originally planned to only do 50 of the blocks, but now that I have a group of other women to help keep me going, I might make more. I certainly have enough pink fabric to make all 111 blocks.
27 days until Drama Girl leaves for college. Her bedroom looks like a bomb went off. Somehow, it needs to all get sorted and packed and stored. At the moment the task looks impossible but I know we'll get it done. I'm savoring every last day with her. I'm listening to her plans to spend next summer in Europe and my heart is breaking thinking about how much I'm going to miss her. I'm grateful that keeping my hands busy with quilts is so very comforting to me.