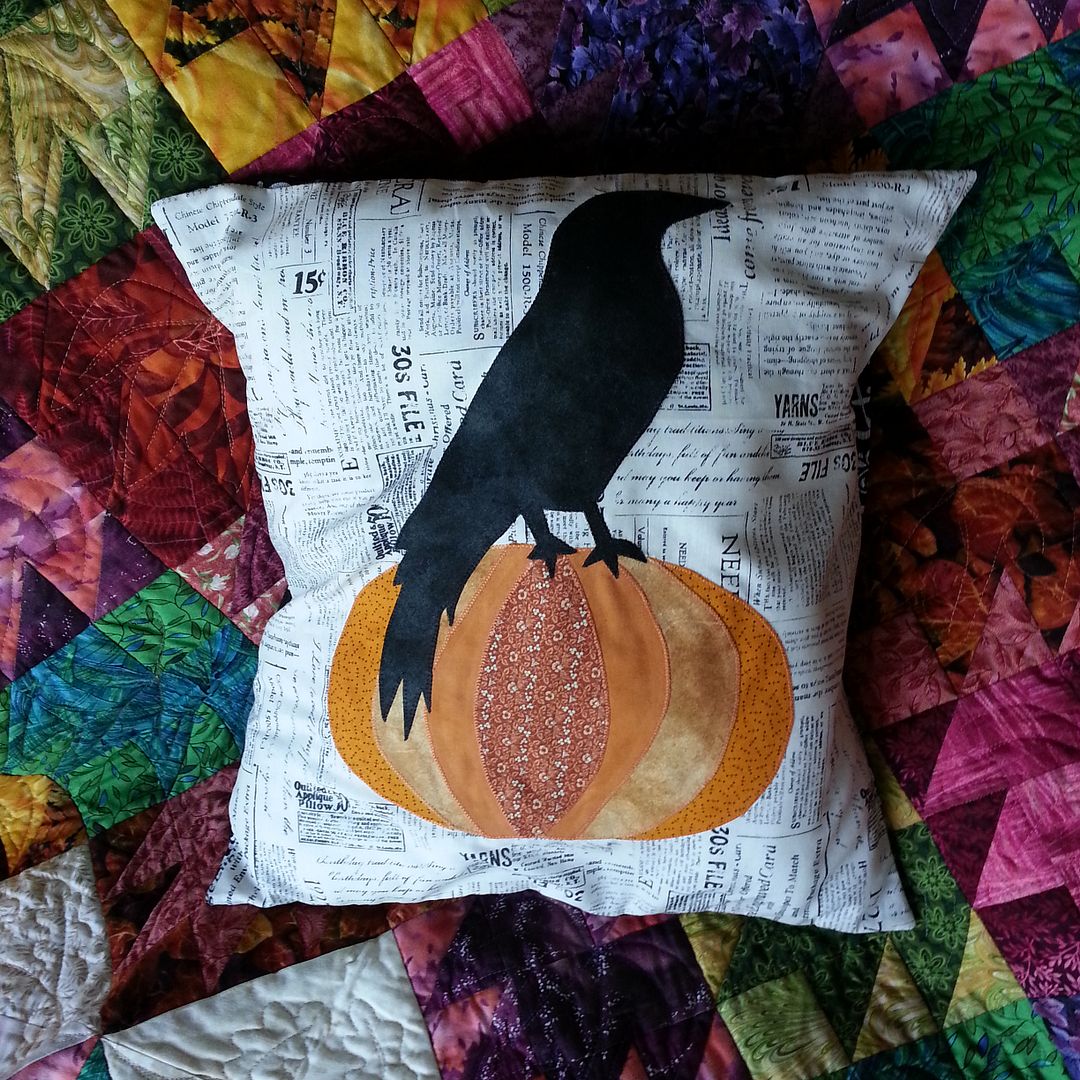 Wasabi Girl and I spent the weekend putting away all of the summer quilts and finding spots for all the fall quilts and decor. I know it's still early in the season for crows on pumpkins, but I couldn't resist making this when I had some time today. The pattern is available at
Thimble Creek
.
And speaking of fall, I have a new favorite soap. Did they have this scent before?
The smell is divine. Goes with the pumpkin spice candles I already have out around the house. Maybe they should just change the name of the season from fall to pumpkin spice.
Now I have the urge to make some pumpkin muffins. Must be fall.