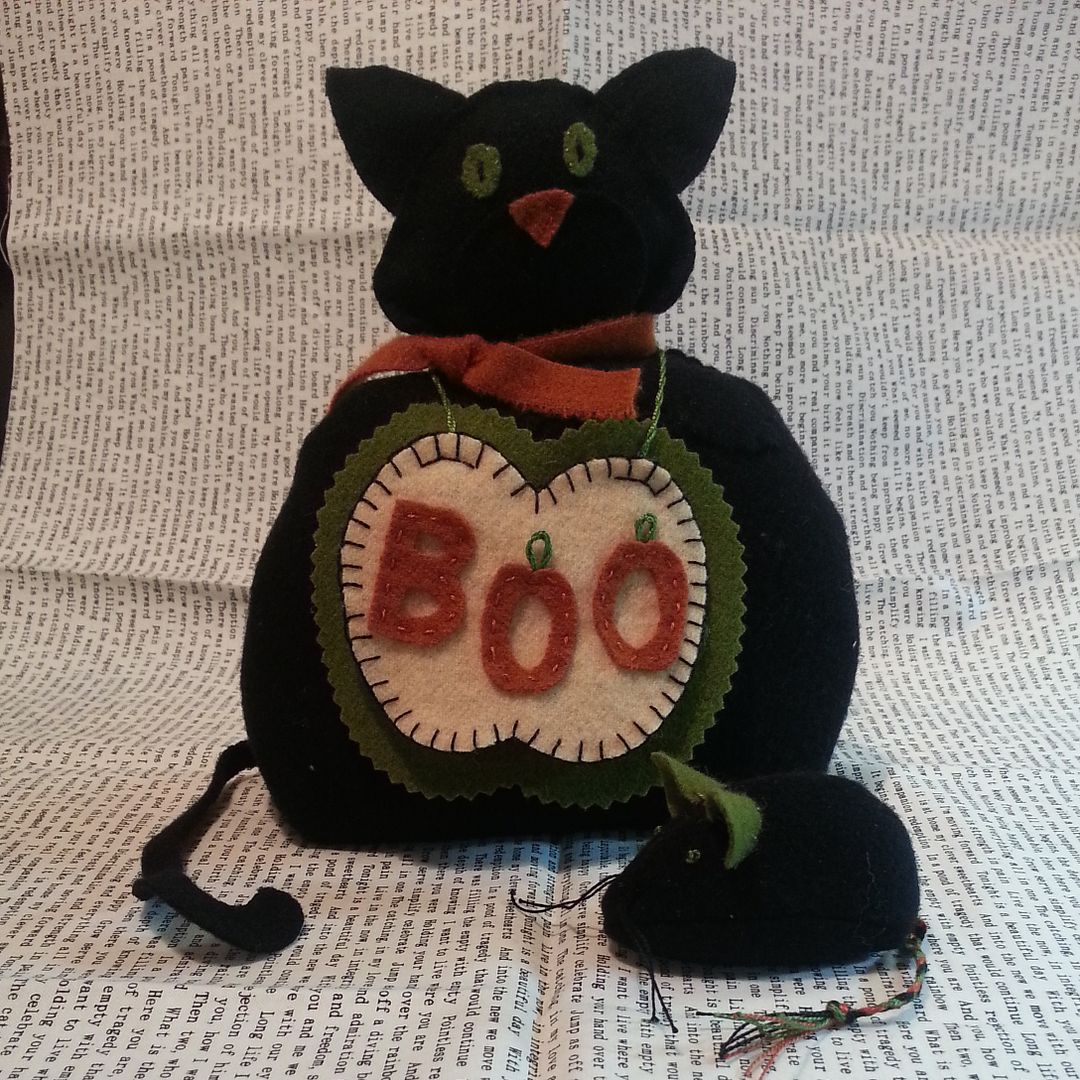 Here is a fat cat I just finished, with his little mousie companion. The cat weighs a lot because he's filled with crushed walnuts. I got wise and stopped getting this at the quilt shop when I found it at the pet store for much less.
The mouse is filled with emery. I love the nice weight it gives the mouse, and it's supposed to be good for needles, but it's a little messy to work with. Really superfine black sand. I only spilled a tiny bit, but it wasn't easy to clean up.
You can find the pattern at
Bird Brain Designs
.