True to form, Jungle Boy created his own Halloween costume again this year. The legs are "cat tails" from the costume store and a girl at school helped him figure out how to sew them to his shirt.
We had a great Halloween here. Lots of the teenagers stopped by our party. I cooked for two days and it was all worth it. I'd rather have the kids at my house and know where they are and what they're up to than have them running around who knows where.
Later in the evening they got together a game of Clue. I was sitting in the next room and I could hear the whole thing. Between the rampant cheating and the kids who just didn't know how to play, it took a lot longer than it should have for them to figure it out. I felt like shouting "Miss Scarlet! In the library! With the candlestick!" I think I had as much fun listening to them as they did playing.
I fired up the chocolate fountain and made maple bacon skewers for them to drizzle in the chocolate. It was a big hit. Find the recipe
here
. Well worth the time.
Now I've got all of the Halloween decor in boxes ready to squeeze back into the garage. I have a few quilts and decorations for Thanksgiving. I'm one of those people who doesn't like to get Christmas started until Thanksgiving dinner is absolutely over.
I took a little time between cleaning dishes on Saturday to make this little quilt.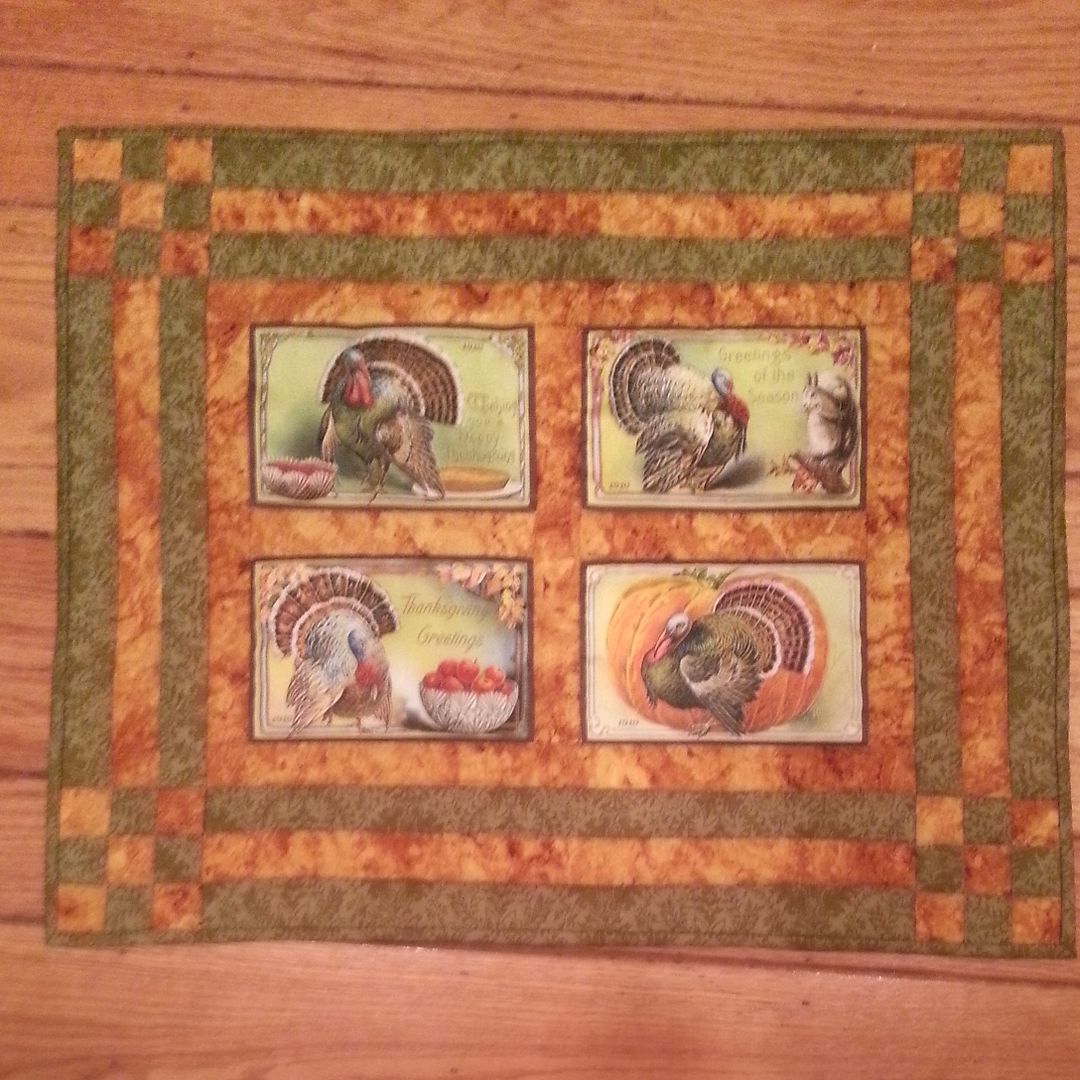 I love vintage postcards and this just makes me happy.